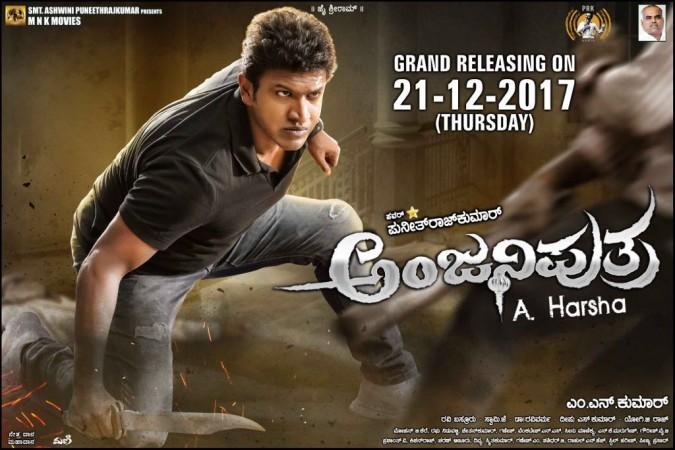 A Harsha, who has made movies with straight subjects like Bhajarangi and Vajrakaya, has teamed up with Puneeth Rajkumar and Rashmika Mandanna for Anjaniputra for the Kannada remake of Tamil film Poojai. The director is under extreme pressure as it is the first film of the Sandalwood's Power Star after his blockbuster Raajakumara.
Amid his packed promotional schedules for the film, A Harsha took out time to talk about Anjaniputra, Puneeth Rajkumar, pressure and more with International Business Times, India. Here are the edited excerpts from the interview:
For the first time, you are working with Puneeth Rajkumar. How was the experience?
As a director, this is my first film with Puneeth Rajkumar, but I have been associated with him for over 19 years. I was his dancing trainer and worked in many of his movies as a choreographer. So, I was nervous about calling action and cut for the Power Star film.
You have worked with both Shivaraj Kumar and Puneeth Rajkumar. Did you find any similarity in the way they work?
Their basic qualities remain the same. Both the actors are down-to-earth. They are energetic and directors' actors. Whatever the film requires they will be up against the challenges.
What is Anjaniputra all about?
It is a pakka family entertainer and a remake of Tamil film Poojai. We have taken the outline of the story and developed it to suit our nativity.
Was a remake required for you at this stage when you have tasted success by making original films?
This is the one question that many have asked me. But circumstances made me take up this project. There are times in life when we cannot say 'no'. There are many who are struggling for opportunities. I respect any offer that comes my way and I am not a big filmmaker to reject a Puneeth Rajkumar film. I assure you that people will see the significant difference in my version of Poojai. Also, my next two ventures (Seetharama Kalyana and a film with Yash) have straight subjects.
Please tell us about Rashmika Mandanna.
I think 90 percent of the female leads in my movies are from Karnataka. Frankly speaking, I do not prefer casting an outsider. There will be language and nativity issues. Coming to Rashmika, she had performed well in Kirik Party and when we approached her she grabbed the opportunity with all the excitement. Her chemistry with Puneeth Rajkumar is a highlight and no one can say that it is her second film.
Would you like to share any memorable incident from the shooting days?
(Laughs) From the word go until today, I have been under huge pressure. It is because Anjanputra is a remake. I am aware of the brickbats coming my way: People would say I don't deserve credit if it is a hit as the film is a remake and if the movie fails they criticise us by saying that this man cannot handle a remake properly!
So, I have been working hard under pressure to avoid receiving negative comments either ways. Adding to that the responsibility of directing Appu sir comes with a huge responsibility. They (Puneeth and producer MN Kumar) have trusted me to direct the film and I have to live up to their expectations.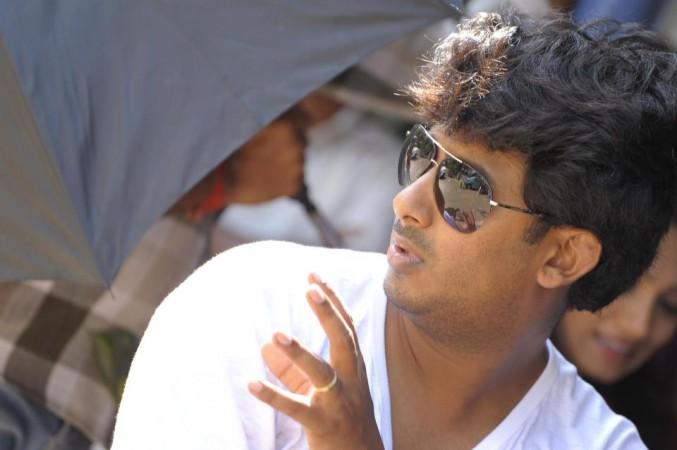 You have a long-time association with the producer.
Kumara has been part of all my firsts. He was the producer of Ranga SSLC in which I started my career as a choreographer. My first major role as actor in Kaashi was produced by himself and my directorial debut Geleya was also bankrolled by him. So, there is a special bonding between us. All I wish him is that he should make good money from this film for all his struggles and hard work he has put in all these years.
Anjaniputra is releasing after Puneeth Rajkumar tasted the biggest hit of his career in the form of Raajakumara. Has this factor come as an add-on pressure?
Raajakumara was an extraordinary film for everyone, but not me. (laughs). It has become a nightmare and giving jitters to me as people will be coming to theatres with a mountain of expectations. A movie like Raajakumara, Mungaru Male or Mr and Mrs Ramachari and Kirik Party will happen only once. We cannot repeat it again and again.
So, what is your message to the audience?
All I say is, we have made a proper entertainer. I promise them that there are ample of whistle-worthy moments in the film. We have tried to make Anjaniputra a crisp entertainer with the runtime of 2.18 minutes. The family audience will love Puneeth Rajkumar and Ramya Krishna's mother-son bonding sequences backed by some sweet songs. Overall, I would say Anjanuputra to be a total entertainer which has the elements of all classes.