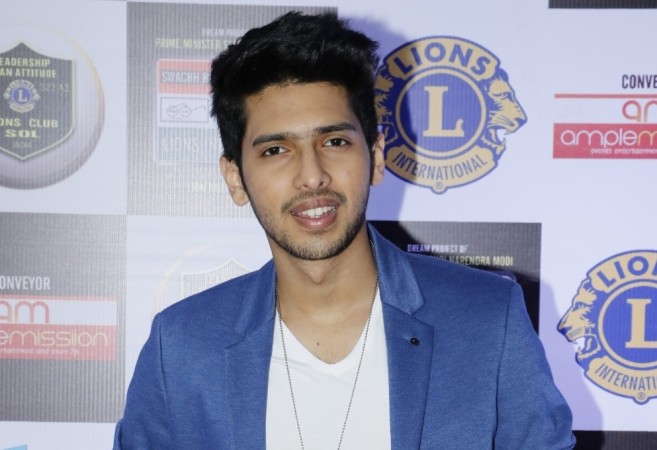 Bollywood singer Armaan Malik released his new music video, "Pyaar Manga Hai," on Wednesday, Aug. 3. The song is the recreated version of Kishore Kumar's hit song "Pyaar Manga Hai Tumhee Se" from the film "College Girl" (1978).
Armaan, in an exclusive chat with International Business Times, India, said he was thrilled to bring the superhit song to the new generation. "It is an old classic song by Kishore Kumar, and me and Neeti Mohan are doing it together. It's awesome that now the new generation gets to hear these songs," the singer said. "Some of us don't even know that this song existed. So it's important that the youth gets the taste of these songs in a new way. Because they should know what kind of golden melodies were made in the past."
Armaan swears by the trend of recreating old songs. "Many of my age don't know that this song existed. And even if someone asks them to listen to this song, they will disconnect it," he told IBTimes. "But if it is presented in a new way, I think people will have a chance to listen to the melodies and fall in love with them again."
The music video, featuring Ali Fazal and Zareen Khan, has been shot in the beautiful locales of Georgia. When asked about the lead pair, Armaan said that he was excited to see them romancing together. "I really like Ali Fazal and his acting, and Zareen Khan is a favourite of mine because she had featured in one of my songs, 'Wajah Tum Ho.' So to see both of them coming together for my single is pretty interesting," he said.
Armaan's last music video, "Main Rahoon Ya Na Rahoon," starred Emraan Hashmi and Esha Gupta, and was a big success. It is one of the most watched music videos in India. However, Armaan does not want to draw parallels between the two. "While 'Main Rahoon Ya Naa Rahoon' was an original, 'Pyaar Manga Hai' is the recreation of an old song," he explains.
Also, "Pyaar Manga Hai," directed by Ajay Sanjukta and composed by Abhijit Vaghani, delves more into the seductive and erotic mood, more on the lines of "Tumhe Apna Bana Ka" or "Wajah Tum Ho." On the other hand, Armaan said, "Main Rahoon Ya Naa Rahoon'' was in a different space because it is more about today's love angle. "If you see the video, it's very touching. It is more like a classic pop song, which has shayari happening in it," he continued. "There was more of storytelling within the video. For me 'Main Rahoon Ya Naa Rahoon' is one of my biggest songs."
Check out Armaan's "Pyaar Manga Hai" music video: