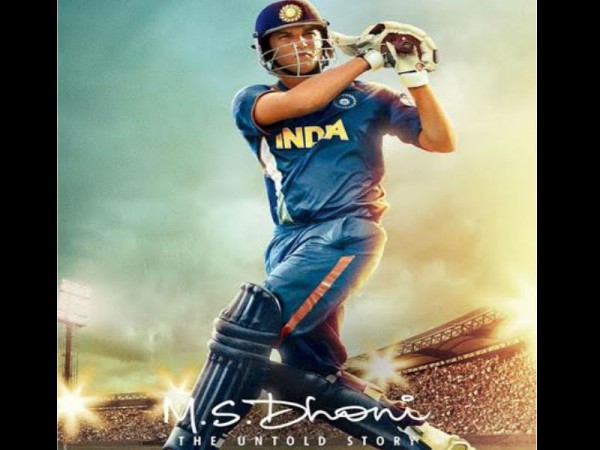 MS Dhoni: The Untold Story is all set to hit the theatres on September 30 and will see Sushant Singh Rajput essay the role of Dhoni. The film will showcase the journey of the Indian skipper from working as a ticket collector to becoming the captain of the Indian cricket team. The film will also throw some light on the struggles and lesser-known facts about Dhoni's life before he attained success as a cricketer.
In an exclusive interview with International Business Times, India, MS Dhoni: The Untold Story co-producer Arun Pandey, who is making his debut as a producer with the film, talked about what made him come on board, why Sushant will justify the role as Dhoni and more.
International Business Times: What made you come on board MS Dhoni: The Untold Story?
Arun: "I started my career with cricket. I met MS Dhoni during Ranji Trophy during 1998-99 and have seen his journey till here. We have 70-75 percent youth population in India and Dhoni is a youth icon, a national icon. Coming from a middle class family, his journey as a professional and his achievement inspired me to be a part of the film. These kind of stories need to be told as it gives people a lot of inspiration.
IBT: Do you think Sushant Singh Rajput will justify his role as Dhoni in the MS Dhoni: The Untold Story?
Arun: I saw his first movie Kai Po Che where he acted as a coach. I believed at that time that he understands the game very well. We later appointed Kiran More as a coach. Kiran has seen Dhoni grow as a wicket keeper and as a batsman. More trained Sushant for more than a year and made sure that Sushant is closer to Dhoni as a cricketer. And I can say that More has done a great job.
IBT: The trailer of MS Dhoni: The Untold Story received great response from the viewers within a short period of time. Do you think the film will get a massive opening?
Arun: Fingers crossed, I am hoping so. And if you see, this is going to be the first Bollywood film to cross boundaries and will open in maximum number of countries, which has never happened in Bollywood.
IBT: Since Bollywood is going through a low phase with a few production houses shutting down, how do you plan to establish yourself as a producer at this point?
Arun: I believe in content. The content in a film is very important and I am fortunate that this kind of real film has become a launch pad for me, although I don't have a big banner behind me. So when you work for good content, everything will fall in place.
IBT: Neeraj Pandey didn't cast his favourite actor Akshay Kumar in the biopic. What do you have to say on that?
Arun: After we finalised Sushant, Neeraj was approached for the film and he was very happy with our decision and considered Sushant as the best person for the film. Also, it was not appropriate to take anyone else when we already decided to go with Sushant.
IBT: Do you think an A-list actor would have given a brand-value to the film?
Arun: MS Dhoni in himself is the biggest brand in the world and it's the story of MS. So it doesn't matter who is going to act and the most important thing is that the actor should reflect who MS Dhoni is. The public is going to watch what is the untold story of MS Dhoni is about.