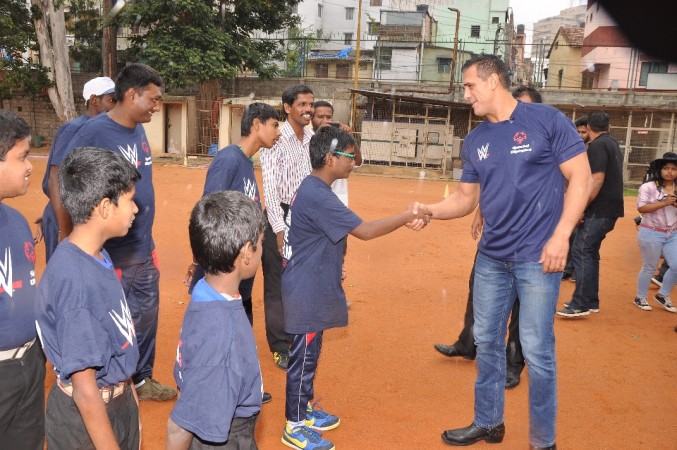 WWE superstar Alberto del Rio, currently in India on a brief tour, believes that the country remains a great market for the pro wrestling company. Several superstars from the WWE have toured the country in the past as well and they have all said that India is steadily picking up the sport of pro wrestling.
"India is one of the most important markets for the WWE and we want to make the already existing fanbase grow further. Several people from our company have come in the past and we have plans to come again in September too," Del Rio, the only WWE Champion from Mexico, told International Business Times, India, in an exclusive interview on Saturday in Bengaluru.
"We just want to take wrestling to anywhere in the world where we feel it can be properly marketed and India is one of those countries," he added.
The 39-year-old pro wrestler also mentioned that for India to grow in the field, more pro wrestling promoters are needed, like those in countries such as Japan and Mexico, besides those in Europe and North America, where pro wrestling is a huge market.
On being asked what he would do if he had the opportunity to start a pro wrestling promotion in the country, Del Rio explained that his initial steps would be to "bring known names from the world of pro wrestling. You cannot have a pro wrestling show with only Indian wrestlers," the Mexican told IBTimes India.
"No disrespect to the Indian wrestlers but they are not known by the fans. The ideal thing is to bring four-five big names and combine them with local talents from the country. It will not only help the wrestling promotion get the much-needed fanbase but also give a proper name to the local talents. After all, at the end of the day, pro wrestling is a business and you need to make profits."