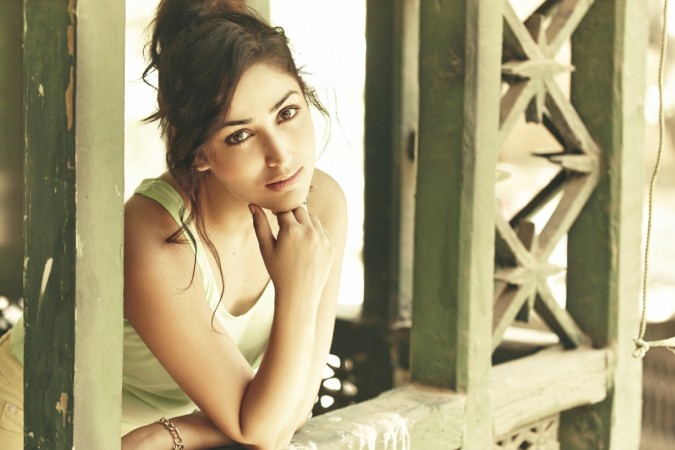 After making a debut with "Vicky Donor," Bollywood actress Yami Gautam has come a long way in her acting career. The actress, who impressed viewers in "Sanam Re" opposite Pulkit Samrat, won hearts again in "Junooniyat," starring alongside the same actor.
Yami is currently juggling between her professional and personal life, but the diva seems to be enjoying the hectic phase of her life. After "Junooniyat," the actress will be seen opposite Hrithik Roshan in "Kaabil," in which she will play the role of a visually-impaired girl.
Meanwhile, she has impressed the audience with her acting skills in Vivek Agnihotri's "Junooniyat." The love story features Yami as a typical Punjabi girl named Suhaani Kapoor, while Pulkit plays an Army officer named Jahaan Bakshi.
Scheduled to be released on June 24, the film has been produced by Bhushan Kumar under the T-Series banner. Pulkit and Yami are set to win hearts again with their second film together. In an exclusive interview with International Business Times India, Yami talked about the differences and similarities between her back-to-back films – "Sanam Re" and "Junooniyat."
Here are some excerpts from the interview:
International Business Times: Tell us about your character in "Junooniyat."
Yami: I play a Punjabi girl from Amritsar called Suhani Kapoor. She is this crazy girl who is kind of jugaadu types. She loves her family to the core. She also likes to dance. Suhani is a strong-headed girl and does whatever she has to do with passion. I think she is hardcore desi.
IBT: How does it feel to work with Pulkit Samrat for the second time?
Yami: We shot for "Junooniyat" and "Sanam Re" parallelly. For us, it was just an extension of shooting. And, working with Pulkit is fun. He is very punctual, professional and particular about his work. I think he is a very spontaneous actor, very good dancer and he is one of those actors who make sure that everybody is well fed on the sets. I remember once that the entire team was treated with pizzas and donuts on the set, except for me because he assumed that I was on a certain diet.
IBT: Two of your films with Pulkit have released this year; don't you think the audience will compare the movies? What are the similarities and differences between "Sanam Re" and "Junooniyat"?
Yami: They are bound to happen, which is understandable. But after watching the trailer, people know that it is entirely different film than "Sanam Re." Of course, the genre of both movies is same, i.e. love story, but they are entirely different. "Sanam Re" was more an intense drama, whereas "Junooniyat" is a celebration of love.
IBT: Divya Khosla or Vivek Agnihotri; which director would you prefer?
Yami: I think both are very good at their own places. Divya, whatever perspective she had to shoot "Sanam Re", she did to her best of ability. Vivek is someone who gives the actor an opportunity, an atmosphere where you leave them to perform.
IBT: What is the one thing in "Junooniyat" that will impress the audience the most?
Yami: It's very difficult to say. I would just say that it's a love story and as Indians we love to love. It's just not for the youth, it's a family film as one will see how much Suhani's family means to her. In the film, conflicts are shown. It is about Suhani's love for her family and her love for Jahaan. And, then about Jahaan's passion for his country and for Suhani. It's the love story that will touch the audience.
IBT: Junooniyat has released with six other films, including big movies like "Raman Raghav 2.0" and "Shorgul." Do you think your film has opened to good response at the box office?
Yami: I would say more than opening it's about sustaining, remaining consistent. This is something that we will be looking forward to because the story is good. And, now-a-days it is really difficult to get a solo release. And our movie's genre is entirely different to "Raman Raghav 2.0" and "Shorgul," and we have our own audience.
IBT: Your movie is not promoted on a high scale like "Sanam Re," why is it so?
Yami: I don't really agree. I think every film has its promotional strategy and we have ours.
IBT: What kind of roles, do u wish to play in the future?
Yami: One of the roles on my wishlist is costume drama. I am a huge fan of period films and I would love to play a warrior princess.
IBT: What are your upcoming projects?
Yami: You will hear very soon.