The iconic sitcom of 1990's, Hum Paanch, is back on television as Hum Paanch Phir Se. The comedy show revolved around a middle-class man and his five crazy daughters and the sequel also centres around the lead characters.
Talented actor Sooraj Thappar plays the role of Anand Mathur, Vaishnavi Mcdonalds as Parikrama and Seema Pandey as Bina Mathur. The character of Kajal Bhai is essayed by Jayashree Venkataramanan while Sylvia Chaddha, Ambalika Sapra, Rimi Shrivastav and Ruchi Tripathi play the roles of Sweety, Radhika, Choti and Meenakshi, respectively.
Hum Paanch Phir Se, launched on June 19, intends to keep the intrinsic elements of the yesteryear show intact while adding new flavours to it.
In an exclusive interview with International Business Times, India, the show's lead actor Sooraj spoke about his character Anand Mathur, the pressure to ace the character originally played by Ashok Saraf and more.
International Business Times: How did you bag the role of Anand Mathur? Tell us about your character.
Sooraj: I just picked up the call and got the role (laughs). Actually, I was shopping in a mall and got a call. They offered me another serial but then I said it's not working and that's when they said that there is another show happening Hum Paanch (Phir Se) in Jaipur, would you be interested? 25 days out of Bombay. So, I think I was lucky to get it.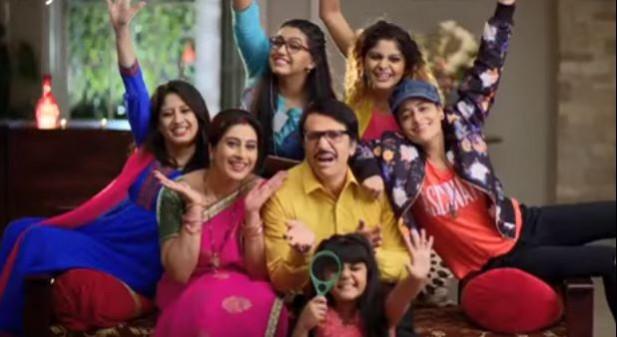 It just happened. On May 12, we spoke at about 8 in the evening and then in the night they confirmed from the channel and on 15th, I was in Jaipur.
About my character, this man is pressurised and troubled by all his daughters and his wife. These women live their lives as per their choices and that's what troubles the father, who is a middle-class man and works hard to make ends meet. But, the way his daughters lead their lives, it eventually affects him. So, that is what the character is all about.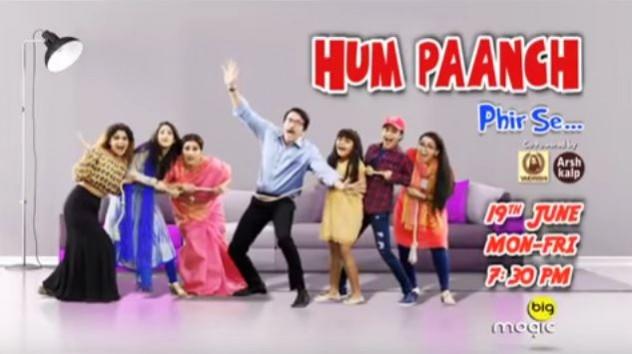 IBT: How is Hum Paanch Phir Se different from the original show Hum Paanch?
Sooraj: The cast is different, of course. Besides this, the references what's happening in today's world. Also, (we are) trying to give a message through the show. It's a comedy show, hence has humour like the original show but we tried to raise the standard.
IBT: Do you think the sequel of the 90's iconic sitcom will connect with the new generation?
Sooraj: Of course, it will. Because, we are trying to make what's happening in today's world and then, today's generation must not have seen Hum Paanch, which happened 22 years back. Since we are trying to show what's happening in today's situation, I think they will definitely connect to the show.
IBT: Do you feel the pressure to ace the character originally played by veteran actor Ashok Saraf?
Sooraj: I was told to watch the show at the time when I picked up Hum Paanch (Phir Se). But, I didn't do that. I had seen the show long back when I was doing other shows then. But what he (Ashok) had done was amazing. The way he managed to leave people in splits, I don't think anybody else would be able to do the same. I have a lot of regards for him. But there is certainly a pressure since someone has done it before. But instead of copying him, I did what I saw in the character of the new script.
People around me were definitely particular about things like they wanted a certain expression or a reaction. I tried it, but I did my way and we made a new Anand Mathur. Because to copy someone would become mimicry and I didn't want to do that.
IBT: You have worked in many Bollywood films besides television. Which medium do you think is easier - TV or movies?
Sooraj: All the mediums are difficult if you don't know your lines or your character. If you know your lines, you can perform it properly, easily. If you know your character, you can project it with more clarity. So, once if you say that I'm thorough with the lines and everything, then I think theatre is definitely the easiest because there is a flow in theatre. Many people think that theatre is the most difficult medium but I feel it is the easiest and you enjoy the most.
Television has become quite difficult over time and very challenging because you get very less time to ace your lines and deliver. Television has a lot of work to be done on one day, the number of scenes we do, the number of lines we say, it's like finishing half of your life in one show. But it's fun when you have good people around, you have a wonderful team like Hum Paanch (Phir Se). Films still have become much faster than earlier so it is also comparatively difficult now.