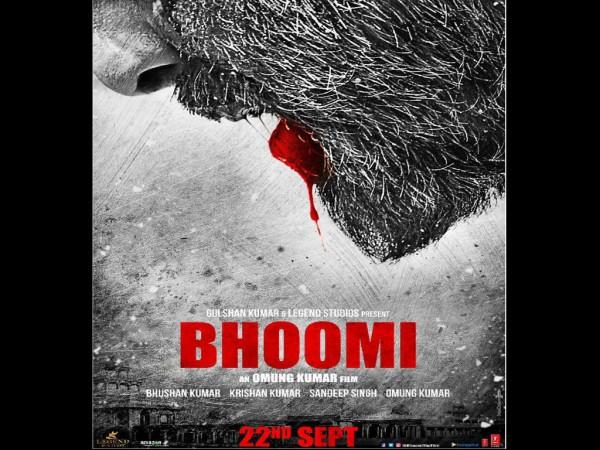 Omung Kumar's directorial venture Bhoomi, which marks the return of Sanjay Dutt on silver screen, will see small town boy from Jammu Sidhant Gupta playing a key role. Sidhant, who rose to fame with popular television show Tashan-e-Ishq, will be romancing Aditi Rao Hydari in the movie.
Set to release on September 22, Bhoomi has been making a huge buzz ever since its trailer released. The songs Lag Ja Gale and Will You Marry Me too have raised the curiosity among movie-goers.
In an exclusive interview with International Business Times, India, Sidhant opened up how he bagged the role, his experience working with Sanjay, Aditi and more.
Here are the excerpts from the interview:
International BusinessTimes: How did you bag the role? Tell us more about your character in Bhoomi.
Sidhant: In the film industry, one thing leads to another. I have had a great journey so far. I come from a small town in Jammu and I came to Bombay (read Mumbai) to become an actor, obviously. I did one show for Zee TV for a year and after that I did a reality show and now I got this film. So, you know, its going step by step and eventually taking bigger steps.
The makers of my film called me to their office as they were casting for the film. They explained me the character and I could see myself in the role and was assured. A look test happened and I came on board.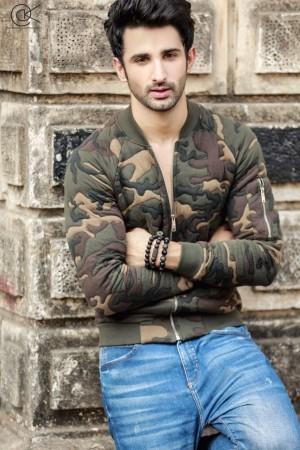 I'm playing a romantic angle in the film. I, honestly, am not allowed to talk much about my character. But it will make you happy, it's the light element and the romantic angle in the film. It is a very special character. In fact, the two songs that have released will explain you my character more or less.
IBT: How challenging was it to work with Sanjay Dutt?
Sidhant: I was initially a little nervous for obvious reasons. I was actually anxious and at the same time I was looking forward to working with him, to be on the same screen as him, somebody whom I have grown up watching. But thankfully, I met him before we started shooting and he is a kind of person who makes you comfortable. At the same time, when you work with him, its very difficult to forget that he is Sanjay Dutt.
I have met a lot of people but his aura is different. It speaks to you. We just clicked and I would like to say that he likes me also (laughs). I'm glad I did this.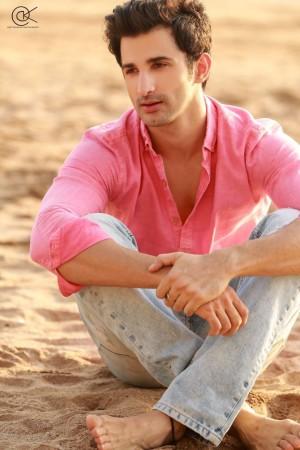 IBT: Not many TV celebs become successful in the film industry, so what are your strategies to survive and will you return to TV?
Sidhant: Honestly, work is what keeps me happy. I don't want to compare television or films at the moment because when I am busy, when I'm acting, I can't have strategies. But whatever appeals to me, I take it up and give my best. I think that's the way to work out. I'm just doing a good job. Doing good job is my strategy.
At the moment, I'm waiting for the film to release. Yes, the songs have been appreciated but I would take my next decision after this film.
When asked if it would be TV or film, Sidhant hesitantly admitted that he is not looking back. "A lot of things are happening at the moment and on the film front, so I'm not looking back. Soon as they (films) are signed and announced, you will know; but I can't talk about it," he said.
IBT: Sharad Kelkar has also come from a TV background, so how was working with him and what did you learn from his experience?
Sidhant: Unfortunately, I don't have scenes with Sharad because he plays the negative character as you can see in the trailer and its Sanjay Dutt's revenge. But since I have a romantic angle, I don't have scene with Sharad. He is definitely a good actor.
Each and every person who makes into films, has to be good. Otherwise there is no scope for you to be in films. Everybody gives their best, moves ahead and makes a career. Just being a good- looker or having just one quality wouldn't really take you places. You have to be a package. There is no other way.
IBT: What would you prefer the most -- TV or films?
Sidhant: Honestly, I prefer to act as I can't do anything else.
IBT: How was romancing Aditi Rao Hydari in the film?
Sidhant: (Laughs). It was obviously good. She is a pretty looking girl and she is good at what she does. I remember when I was reading the script, I could make out that the character she was playing was really challenging. She took all her scenes very seriously and after seeing the trailer, it shows how hard she has worked. She has done a great job.
IBT: You had participated in Jhalak Dikhhla Jaa 9. If offered, will you participate in Bigg Boss?
Sidhant: No. Right now I won't. In Bigg Boss, you can't act and like I said, that's the only thing I can do (laughs).
IBT: What's your next film project?
Sidhant: Like I said, I can't talk about my next project and yes, there is something coming up. But its a big picture and I'm happy for it.