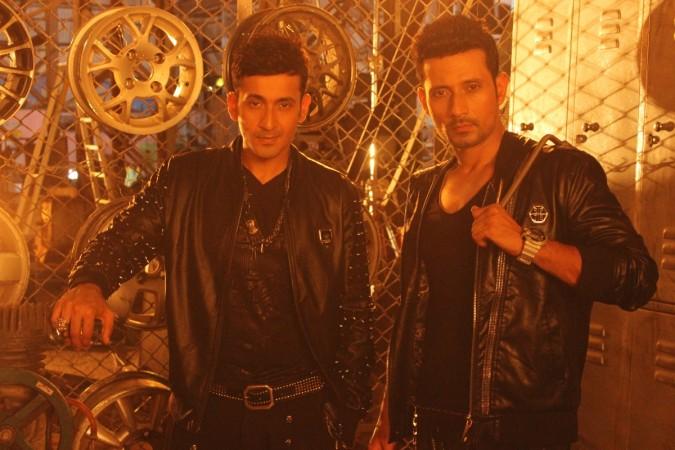 One of India's most well-known music composer duos Manmeet Singh and Harmeet Singh, collectively known as the Meet Bros, has made a big mark in Bollywood. The duo has been a part of films like "Oh My God!" "Kyaa Super Kool Hain Hum," "Yeh Dooriyan," "Do Dooni Chaar," "Paan Singh Tomar" and "Isi Life Mein."
Earlier, the group also had a third member, Anjjan Bhattacharya, who parted ways with Meet Bros last year. The trio had composed chartbusters like "Baby Doll," "Hangover" and "Chittiyaan Kalaiyaan." Meet Bros recently composed music for films like "Ki and Ka," "Baaghi" and "One Night Stand."
In an exclusive interview with International Business Times India, Harmeet Singh talked about their upcoming projects and previous hits like "Chittiyaan Kalaiyaan" and "Baby Doll." He also opened up on Meet Bros' last interview with a leading daily, which said that they had shared everything, including girlfriends.
Here are some excerpts from the interview:
International Business Times: Earlier, you had said that you had considered names like Meat Brothers, Bhangra Brothers and Punjabi Brothers. How did you finalise the name Meet Bros?
Harmeet: Actually, 16 names had been shortlisted. And "Meet" is in our names – Harmeet and Manmeet – so the word binds us together. Also, we wanted to use a reference like Warner Bros. We are the brothers who can act, sing, do business, thus we thought that we had a wide spectrum of talent. Manmeet and I decided the name when we were in college and had a vision to make "Meet Bros" a big brand. On the other hand, the word "Meet" also means "meet and greet."
IBT: You have done well in the last two years with hits like "Baby Doll" and "Chittiyaan Kalaiyaan," What are your plans for this year?
Harmeet: This year's plan is romance. People think that Meet Bros can only make party songs, but we have proved ourselves with the romantic track "Ijazat" from "One Night Stand." And, also our next agenda is to appear in videos. We want the world to know that we are artists, not just music directors.
IBT: What do you think about new artists like Honey Singh and Badshah? Any favourites?
Harmeet: I love Honey's songs. I have recently started liking Badshah, especially as I learnt that he is a good man and his music is great, topping the music charts. Honey and Badshah are popular among the youth and we can relate to it. In the coming days, you will see many songs from us that the youth will be able to relate to.
IBT: Composing music for the film or composing just a song? Which one would you choose?
Harmeet: I will definitely choose composing just a song. It is because if I am composing only one song, then it means in a year I can do around 50 songs in different films and interact with 50 actors. But, composing music for the entire film means I can only do four to five films a year.
IBT: You guys have worked with Amitabh Bachchan, Salman Khan and Akshay Kumar. Any plans of working with Shah Rukh Khan or Aamir Khan this year?
Harmeet: Forget Shah Rukh Khan, I want to work with Hollywood stars like Brad Pitt and Priyanka Chopra. In fact, we are getting offers for English films too. You can't believe we have got offers from big Hollywood films, whose names cannot be revealed, but the thing is we don't have time to work on them due to our pre-commitments.
IBT: What problems did you two face when Anjjan parted ways with the band? How is your relationship with him now?
Harmeet: We didn't face any problem. We love when a good person comes in and we love when that person leaves as well. Anjjan had to leave due to his personal problems and we respect that. He is like a brother. However, for a while he was working from our studio and I don't think any group maintains such a bond with partners who have parted ways. He was composing songs from our office for six to eight months and after that he moved on his own.
IBT: Are you planning to work with him in future?
Harmeet: Yes, why not. We have a few songs that we had made together. So, when those songs will be released, it will go with the name – Meet Bros Anjjan.
IBT: In an interview with a leading daily, you had said you have shared everything, including girlfriends. Would you like to elaborate?
Harmeet: It was never meant to be like that. We have always passed statements like we share everything, except girlfriends and underwears. During that particular interview, we were in a jovial mood and as a joke, my brother Manmeet said that we share everything, including girlfriends. We have not actually done that (laughs). It's a way of saying that we guys are best friends.
IBT: Your first song with Sunny Leone "Baby Doll" was a big hit. So, what is your expectation from "Ishq Da Sutta"?
Harmeet: I have no expectations, I am a happy man. Manmeet and I make a song and then forget about it. Only time will tell where "Ishq Da Sutta" song will go, but we personally love the song.
IBT: What are your upcoming projects after "Baaghi" and "One Night Stand"?
Harmeet: Well, "Baaghi" is coming, then we have "Aankhen 2" and a Ramesh Sippy film. However, the biggest project of our career that will blow your mind is coming on May 9. I cannot reveal the details now, but it is the most prestigious project of our life, biggest than any Bollywood or Hollywood project.