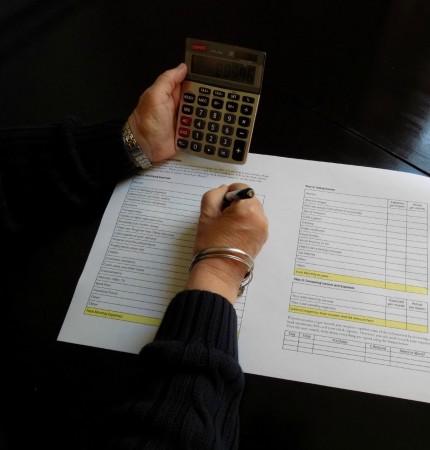 With the current financial year drawing to a close in less than three months, tax planning is bound to occupy centre stage for many individuals, especially those from the salaried class. The options are plenty and that precise is the problem since very little guidance on what suits them, is forthcoming, more so for working women. How should they approach financial planning? What should be their investment philosophy?
Priya Sunder (PS), financial planner and director, PeakAplha Investment Services Pvt. Ltd. answers these questions besides sharing her views on issues relating to working women, in this interview with International Business Times (IBT), India edition.
IBT: In one of your columns on financial planning, you had written that money is important in matrimony. Can you elaborate?
PS: Well, that's true...money (income) not only makes them financially independent but also brings in the right equilibrium in marriage. It puts women on an equal footing with men.
IBT: You mean some sort of safety net should things go wrong?
PS: Yes. If a marriage does not work out for some reason, the woman has to endure...she just cannot walk out of it because she is dependent on her husband. Now, how long can a woman stay in such a relationship?
IBT: Do women seek professional advice when it comes to financial planning? What are the trends that you have observed over the past few years?
PS: I have been in this business for about 11 years now. There is a lot more interest these days among women than earlier. We too have been making a conscious decision to focus on them. Today, almost 40 per cent of our approximately 3,700 clients are women.
IBT: What do you advice them?
PS: Well, an investor should have clarity on what he or she wants to achieve. Every investment should be tied to a goal, it could be anything — planning for retirement, buying property or financing children's education. If you don't know what your goal is, what's the point in investing?
IBT: Coming to the profile of your clients, who are they, in terms of demographics, income?
PS: We cater to people who have an annual income in the range of about Rs 30 lakh to Rs 2 crore. We don't target HNIs (high net worth individuals). Our clients are those who are managing families and have life goals.
IBT: Do you recommend stock market investments to them?
PS: No, I don't. It's true that equity investments are wealth creators but I recommend them to enter stocks via equity mutual funds.
IBT: Sometimes, marriage sort-of ends a working woman's career. Your views on it?
PS: I think women should not quit their jobs at all. There is so much that they give up when they do so. It's not about just money, they lose confidence in themselves. Why are you going to college, getting educated...only to quit in a short time? Why decline the opportunity (of education) to another person who would have opted for a career? It's not fair.
IBT: On demonetisation, has it helped the cause of financial planning?
PS: Yes, in a small way. People who were getting paid in cash for services like gardening, house-keeping are now being paid salaries directly into their bank accounts. In fact, we facilitated opening of bank accounts for some people in the past few days. Now, the next logical step is to encourage them to set aside some money for small investments regularly.