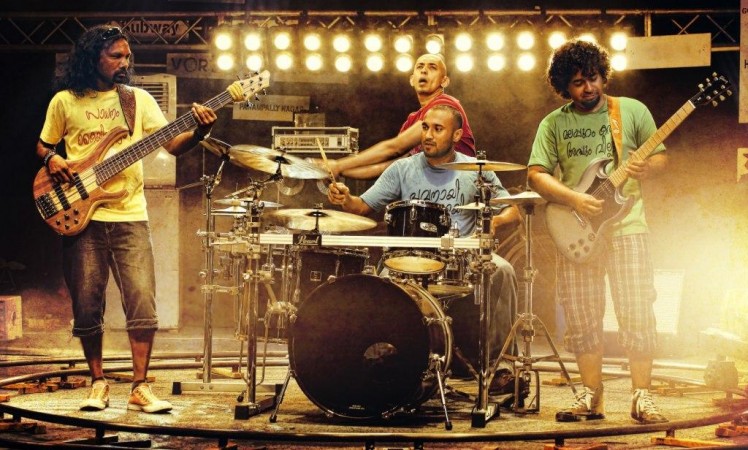 Thiruvanathapuram-based alternative rock band Avial is all set to rock the stage at Indi March 2016 this Sunday, where they will be performing alongside the likes of Colour Haze, 65 Days Of Static, The Manganiyar Seduction, The Cosmic Dead and many more. They will be joined on stage by Bangalore-based singer Jyotsna Panicker.
"We will be playing most of the songs from our album and a few of our film soundtracks as well. However, we have reworked some of our old songs for the show, like 'Karukara' is longer and heavier than before," says Tony John, the vocalist of Avial.
With John on vocals, Rex Vijayan on guitars and synths, Binny Isaac on bass and Mithun Puthanveetil on drums, Avial blends Malayalam poetry with a trippy alternative rock sound that is both catchy and profound at the same time. The band's self-titled debut album, released in 2008, secured them the cult following that they enjoy now.
"When we released the album, we had absolutely no idea who's going to listen to it. But I guess since it was released nationally by Phat Phish Records, it reached a lot of people and we even got non-Malayali listeners who have stood by us till today," John says.
Although Avial enjoys a considerable amount of following, the band is yet to release a second album. In the meantime, they did, however, compose soundtracks for a few Malayalam movies, such as "22 Female Kottayam" and "Salt N' Pepper."
We, also, haven't seen many Avial live gigs in the past few years. They only started gigging extensively in the past year after staying away from the live music circuit for a very long time. "We are a bunch of very lazy people," admits John. "We like doing things at our own pace. This gives us the time to create quality songs that we would love to hear and want our listeners to hear as well. So, when we finally come out with something it will be very special," he adds.
The band is currently working on their second album, which they plan to release next year. John says that it is still in the brainstorming process and that it will be some time before they decide which direction to take. "One thing we know for sure is that it will be a bit different from our first album. We will most probably come out with a music video by the end of this year and give a teaser to the album," he adds.
In the meantime, check out "Karukara" by Avial here.