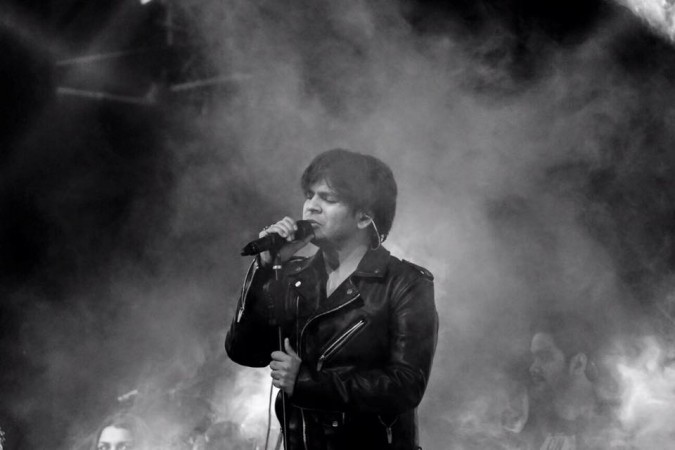 Bollywood singer and composer Ankit Tiwari, who is known for songs such as "Sunn Raha Hai" and "Tu Hai Ki Nahi," recently came out with a music video for a new non-film track "Badtameez." The video is directed by Sidhant Sachdev and features actress Sonal Chauhan romancing the singer.
"Badtameez" is a heavy rock-influenced track that talks about a love story with a few social issues creeping in here and there. "It was initially not meant to be a love song at all. It was a song filled with angst. That is why you get the heavy rock sound," says Tiwari. "Eventually it turned out the way it did because we wanted to appeal to a broader audience who do not live in big cities like Mumbai, Bengaluru and New Delhi," he adds.
The song sees Tiwari doing something that he generally does not do, and that is, coming out with a non-film track. Does that mean that we can expect a non-film album from him soon? The composer rules out that possibility, but says he will continue producing non-film tracks in the future. "Composing a non-film track has its own charms. There are no limitations to what I can do and cannot do. So this way, I get to explore new horizons in terms of music. This is not possible in a film song as it is almost always based on a particular situation in the film's story and has to be composed in a way that it suits that very situation," says Tiwari, who admires AR Rahman as his biggest musical influence.
This year we saw Tiwari composing tracks for films such as Akshay Kumar-starrer "Airlift" and John Abraham-starrer "Rocky Handsome." But that is not the last of what we will see of him in 2016. The "Sunn Raha Hai" hitmaker's compositions will be next in another Akshay Kumar-starrer "Rustom." The film also stars Illeana D'Cruz and will be released on Aug. 12, 2016. "I am currently working on the songs but it is too early to reveal what they will be like. All I can say is that the songs will see me try out new things and will be nothing like the songs of 'Airlift'," says Tiwari.
Hailing from Kanpur, Tiwari started his journey in music at the young age of 5. He is trained in Hindustani as well as Western Classical vocals. He also has rock music inclinations, which is quite evident from the songs he has composed so far.
Watch Akshay Kumar performing to "Tai Hai," a song from "Rustom," at the Zee Cine Awards 2016 below.