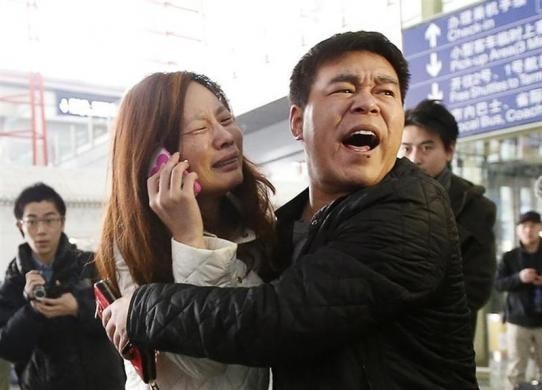 Even as the fate of Malaysia Airlines Boeing 777-200 still remains mysterious, speculations are rife that it could be a terror act, since it emerged that two onboard the plane were travelling on stolen passports. International police agency Interpol, not taking too kindly to this, has attacked the Malaysia airways for failing to screen the passports against its database.
In a release, Interpol Secretary General Ronald K. Noble stated that "whilst it is too soon to speculate about any connection between these stolen passports and the missing plane, it is clearly of great concern that any passenger was able to board an international flight using a stolen passport listed in INTERPOL's databases."
If only the Malaysia Airways had checked the passport details of prospective passengers against Interpol's database, then such a situation would not have arisen. "If Malaysia Airways and all airlines worldwide were able to check the passport details of prospective passengers against INTERPOL's database, then we would not have to speculate whether stolen passports were used by terrorists to board MH 370. We would know that stolen passports were not used by any of the passengers to board that flight," said Noble.
Interpol is currently in contact with its National Central Bureaus in the involved countries to determine the true identities of the passengers who used these stolen passports to board the missing Malaysia Airways flight.
The two travelling on stolen passports seem to have bought the tickets together. The real owners of the stolen passports have been identified as Luigi Maraldi, 37, from Italy and Christian Kozel, 30, from Austria. The report further stated that no checks of the stolen Austrian and Italian passports were made by any country between the time they were entered into interpol's database and the departure of flight MH 370.
"Now, we have a real case where the world is speculating whether the stolen passport holders were terrorists, while INTERPOL is asking why only a handful of countries worldwide are taking care to make sure that persons possessing stolen passports are not boarding international flights," the Interpol head stated in the release. He also added that following the security protocol was important, especially as the international travel will reach 1.5 billion passengers by 2017.
"For the sake of innocent passengers who go through invasive security measures prior to boarding flights in order to get to their destination safely, I sincerely hope that governments and airlines worldwide will learn from the tragedy of missing flight MH 370 and begin to screen all passengers' passports prior to allowing them to board flights. Doing so will indeed take us a step closer to ensuring safer travel," concluded the head of interpol.