Meet Lavish or "itslavishbitch"! He is, in his own words, "Lavish My life is like Louis Vuitton, everyone wants it. -- You made ur bed so sleep in it in peasants. - 18yrs old. San Francisco Livin."
Why is he famous? Because, he has rich parents who apparently gets him whatever he wants and encourages his indulgence in iPhones and Louis Vitton accessories. Because he gets everything he wants, and he need the world to know it.
He flaunts his apparent big bucks on Instagram, where he has nearly a quarter of a million followers. He has attained Internet fame by taking pics of himself doing everything from throwing away thousands of dollars by tying cash to balloons, hosting cash sweepstakes and pouring Pellegrino down the toilet.
This bag, for example, is an indication of his status symbol and he wants others to know that they will never beat him at being rich and arrogant. He claims, "Today you will go to work, and only make half the cost of this backpack."
You know th kid's got guts when he tags the Kardashians and and tell them "@letthelordbewithyou you are a peasant and ur whole family @kimkardashian and @khloekardashian are a pile of peasants too. Ur salary is a joke too. Serf."
Likes are more valuable than money to him, this is his offer: "If this gets 60K likes I'll fly these bands away."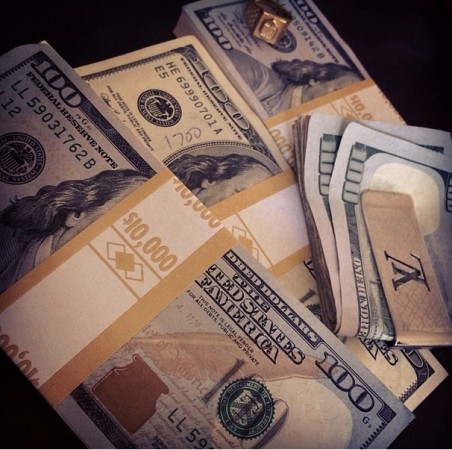 And he did fly his bands away. "Flying away bandz #fuckdonations"
He even gave away $60,000 to a "lucky" winner. "Lavish is giving away 60K all in cash. That's more than yo life's earnings. Rules: Like this picture, follow me, and comment what you would do with the money and then tag a friend in the contest. Giveaway ends April 23, 2013. Winner will be chosen completely at random. Winner will be given cash personally. I can send money to you in another way upon request. If you live in Africa, Asia, or Antarctica you are not applicable for this. On March 25, 2012 go to YouTube.com/itslavishbitch for more info. So begin begging peasants," these were his conditions.
By now, you may have already suspected it; he is not real. There were some serious red flags in his pictures - first off, the serial numbers on the bills are all the same, indicating he's been recycling the same bills. And, the people that allegedly "won" his giveaways are all private Instagram accounts, leading to the conclusion that they were created by none other than — gasp — Lavish himself.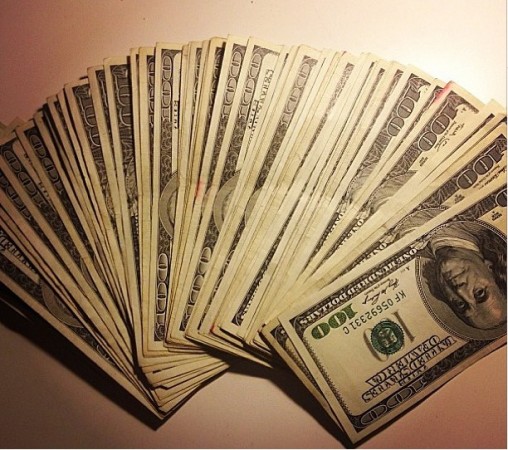 His Facebook account was created on 11 March 2013 and he's been on Instagram only since January. He doesn't have any friends (or at least doesn't display his friends tab). There are no personal comments on his wall from people that appear to know him. There are no photos other than those pushed from Instagram. It just doesn't add up.
The media has been having a field day trying to figure out if the first-generation American is the heir to a great fortune earned by his Indian parents, or if he is just a goofball with too much time on his hands. Some believe his mom is Shikha Sharma, CEO of Axis Bank, or Anu Sharma, a Bay Area marketing consultant. Axis Bank put those rumors to rest when they released an official statement debunking Param's potential relation to their CEO and threatened to take legal recourse.
The most plausible conclusion is that there is a young teenager who might be rich beyond an average man's wildest dreams and is named, Param Sharma, as Vice reported. On the Internet, however, he's Lavish — the unpopular rich brat who goads celebrities like Rihanna and Soulja Boy into trolling matches on social media with scathing insults.
Whatever be his true story, Lavish has developed a significant following online. With 23.3K followers on Twitter, 395,590 followers on Instagram, and 1167032 visitors to his website, Lavish may not be slowing down anytime soon.