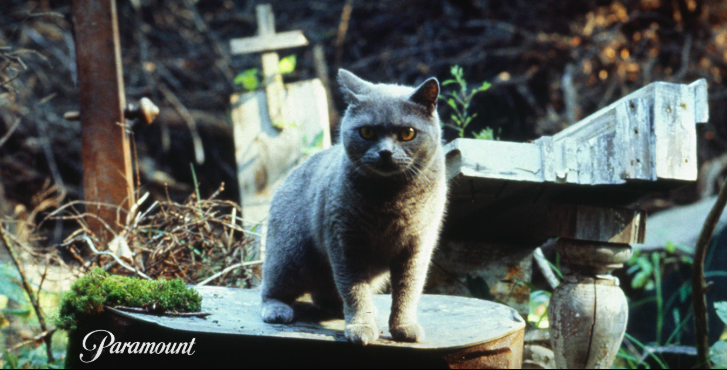 The Pet Sematary trailer is the second adaptation of Stephen King's book that features a family who moves to Maine and comes to the unsettling realization that there used to be a cemetery not far away from their house. Prior to this, a 1989 film also featured the same story.
The trailer opens with the Creed family moving into their new home in Maine. "It's definitely not Boston," remarks Jason Clarke, before a speeding vehicle introduces the viewers a foreshadowing reference to the original story. The rest of the trailer is narrated by John Lithgow, which also features a line of children all wearing strange animal masks and a strong warning for everyone comes on the screen, "Sometimes dead is better."
Check out the trailer:
The official synopsis of Stephen King's book reads as:
"The road in front of Dr. Louis Creed's rural Maine home frequently claims the lives of neighborhood pets. Louis has recently moved from Chicago to Ludlow with his wife Rachel, their children and pet cat. Near their house, local children have created a cemetery for the dogs and cats killed by the steady stream of transports on the busy highway. Deeper in the woods lies another graveyard, an ancient Indian burial ground whose sinister properties Louis discovers when the family cat is killed."
Based on King's prior works and their respective movie adaptations, moviegoers are pretty excited to watch Pet Sematary in the theatre. After the trailer was released, several such fans took to Twitter to share their excitement. Check out few such tweets:
pet sematary trailer "sometimes dead is better" is a mood

— rad ash ? (@Perkful) October 10, 2018
'Sometimes Dead Is Better.' The trailer ruled. Insane hearing all of the 'movie aficionados' out there voicing their negative opinions on a movie they haven't even seen yet. Get over yourselves and go read the book in preparation for this upcoming epic. #PetSematary @StephenKing pic.twitter.com/cVK8WdKUYC

— Alex Vincent (@thealexvincent) October 10, 2018
Pet Semetary is directed by Kevin Kölsch and Dennis Widmyer on the screenplay written by Jeff Buhler. During an earlier conversation with Dread Central, screenwriter Buhler had this to say about Stephen King's story:
"I really connected to this story of grief and loss and what it could do to a family in a different way, in that, how far would a parent go to return to their life prior to a tragic event? All of that feels so poignant and universal. It's our desire to really reconnect to those elements of the story and bring them into a world that speaks to the modern horror audience."
Stephen King's Pet Sematary 2019 movie will feature Jason Clarke as Dr. Louis Creed, Amy Seimetz as Louis' wife, Rachel Creed, John Lithgow as Jud Crandall, and Hugo Lavoie and Lucas Lavoie as Gage Creed. The upcoming horror film is scheduled to release on April 5, 2019.