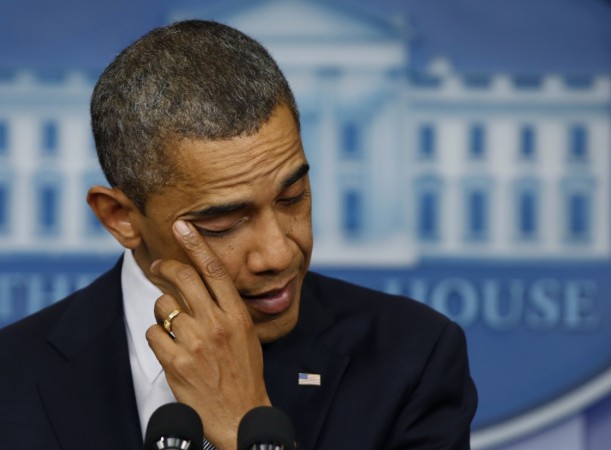 Getting carded in pubs and having to endure the embarrassment of declined credit cards is almost a normalcy for an average human. However, one would think you get spared of such discomfiture if one is in a position of power, especially if one is the President of the United Sates, a position dubbed as the most powerful and influential one in the world.
President of the United States Barack Obama revealed on Friday that a New York restaurant had declined his credit card, but luckily he was saved from further embarrassment as wife and First Lady Michelle Obama, had her credit card with her.
"It turned out, I guess, I don't use it enough to so they thought there was some fraud going on," CNBC quoted President Obama. "Fortunately, Michelle had hers."
President Obama was speaking after signing an executive order aimed to help protect consumers from financial fraud, credit card fraud and identity theft, when he revealed this funny, unfortunate anecdote.
Obama and the first lady had dined at the New York restaurant Estela on 24 September while he attended the annual UN meeting, New York Eater had reported. The news of their dining plans had even caused ruckus in the traffic, with fans like Ashley Wharton waiting for the president outside. She had tweeted, "Waiting for Obama to come out of estela".
Leslie7215 of Instagram, who was excited about sharing dining space with the First Family, posted a picture of them eating at a table not too far from her.
Even chef Ignacio Matto, had shared his excitement at serving the president on Instagram: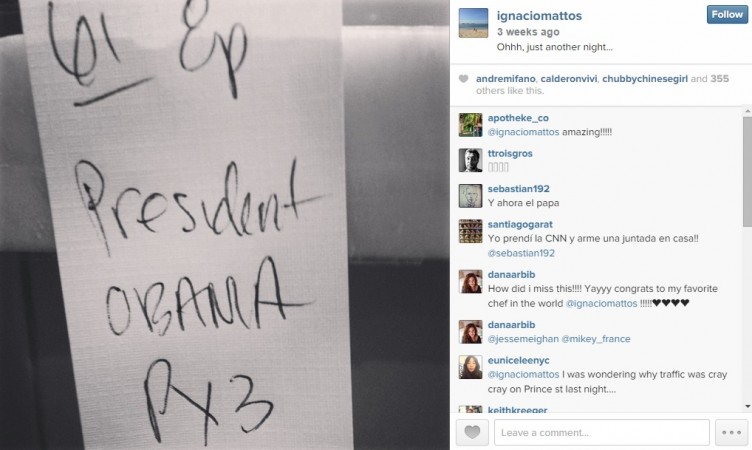 Meanwhile, there are those who taunt the President for the faux pas, like Martine Gailard, who tweeted, "Good pick by the President. Ate @estelanyc last month but my credit card worked." and Sasha Goldstein who proudly announced, "When I went to @estelanyc this summer, they sure as hell accepted MY card!".
The Daily Show, as per custom had a witty observation to make: "#TDSBreakingNews Obama's credit card denied at NYC restaurant. China finally called in our debt. #WhyDidWePutItOnHisPersonalCard", while Eric Bolling wondered, "could it be the $17t debt we owe?"
While most hecklers took a jab at the financial issues currently faced by the United States, Keith brought up Obamacare, which has failed to live up to the hype Democrats created for it: "TOO BAD OBAMACARE WASN'T DENIED BY AMERICA! "
On current status of the now infamous credit card, White House press secretary Josh Earnest said, "I'm not able to speak to the current status of the presidential credit card."