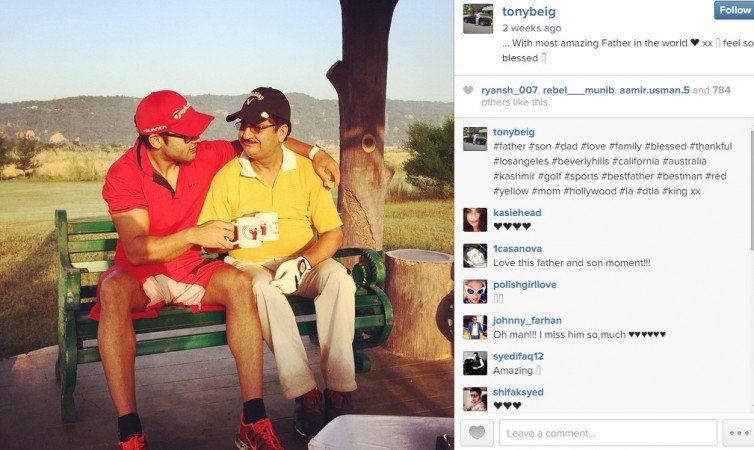 The life of the "entitled" sure is desirable, and with their fancy cars and luxury holidays, the need to flaunt also becomes irrepressible.
With hundreds and thousands of followers, it is the rich and seemingly spoilt users like Kashmir DIG Shakeel Beig's son Tony Beig that make Instagram thrive.
If the Instagram pictures cataloguing his glamorous lifestyle weren't enough to provoke online hate, Tony Beig recently posted a series of photographs on Instagram showing his father's lavish lifestyle and abuse of power.
The pictures, which show Shakeel Beig and his son indulging in extreme luxuries that come with being in power have gone viral on social networking sites and have attracted much wrath from the netizens.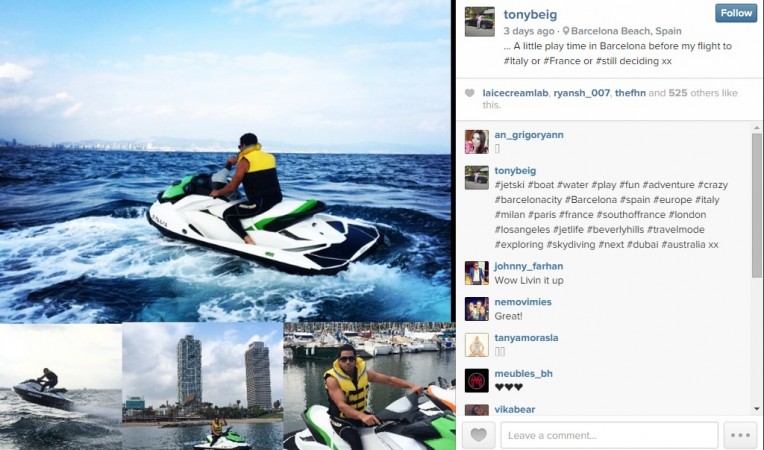 In one of the most controversial pictures among the lot, a man - who seems to be a policeman - is seen tying the shoe lace of the Kashmir DIG, while in another, an armed personnel is seen carrying his golf clubs.
The pictures were coupled with captions like, "Real king – My Dad!! Last time he put his shoes himself was almost 15 years ago #BossLife #King xx."
The now deleted pictures, which are being circulated aggressively on other social media sites including Facebook, Twitter and WhatsApp, have received angry reactions.
Jammu DIG Shakeel Beig's son postd tis on Instagram & Deleted .Such chuts shld b stoned publicaly #FatherSonPowerTrip pic.twitter.com/andbdiRXjN

— Funnily Serious (@notionalview) October 29, 2014
Users are ridiculing Tony Beig's stupidity in posting the pictures of his father's power abuse for the world to see with the trend #whereisthebrain, whereas, DIG Shakeel Beig, for whose suspension the internet is rallying for, has got a new nickname, "ShamelessSuperCop".
"His son did a "rahul gandhi" there #idiot #ShamelessSuperCop," tweeted a user, Shivam Mittal.
Another user, Natalya Roy, posted, "Thanks to the young chap's need to brag on social media, we have one exposed case! #whereisthebrain #ShamelessSuperCop."
And thehonestindian asks, "Well lets see who is the real king now the #ShamelessSuperCop or the people of democratic India #suspendsuchcop."
Surojit Gosh, who is pessimistic of India's ability to weed out such men as Beig says, "The DIG should be stripped of his rank, but the government will not do anything as usual #ShamelessSuperCop."