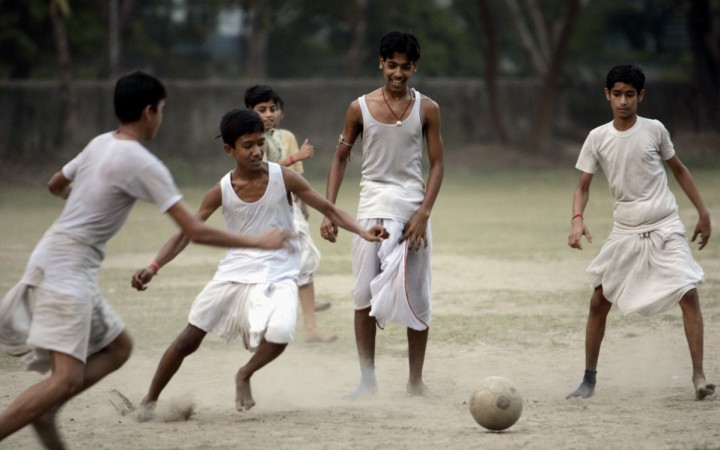 It was on December 17, 1999, that the United Nations General Assembly declared Aug. 12 as the International Youth Day. The international body this year has chosen a theme that resonates not just with the youth, but every living being on the planet. The 2016 theme is "The Road to 2030: Eradicating Poverty and Achieving Sustainable Consumption and Production." The United Nations is focusing on engaging young people in a dialogue about a sustainable future.
In India, events and programmes will be held in Mumbai, Puducherry, Bengaluru, Chennai, New Delhi and other cities. Programmes will also be held in other parts of the world. To know if an event is happening in your city, click here.
People across the world can also speak to the the UN Youth Envoy, who will answer questions LIVE on Facebook. You can use #YouthDay at 8:30am EDT (6 pm IST) w/#AskYouthEnvoy.
This is what people on Twitter had to say about the youth this International Youth Day.
Youths are not leaders of tomorrow. They are leaders of today #InternationalYouthDay pic.twitter.com/BBqcVvKoFa

— Moosa Shifaz (@MoosaShifaz) August 12, 2016
"This #InternationalYouthDay, we need to recognise & empower young people who'll become the change makers of tomorrow," HRH princess Haya.
Tell the youth to tell the youth, it's time for change #InternationalYouthDay #YouthVoteKE @idisforum @FatumasVoice pic.twitter.com/8tNLA7UX2C — Sarah Susan (@bosiboriviews) August 12, 2016
#InternationalYouthDay 2016 Road to 2030 Eradicate Poverty & Achieve Sustainable Consumption & Production #Green GM pic.twitter.com/9PVV7GLsIs

— Rahul Dev Official (@RahulDevRising) August 12, 2016
I wish all the young people a happy #InternationalYouthDay. Keep your passion & zeal alive to achieve your goals pic.twitter.com/AfZL83w81I — Jagat Prakash Nadda (@JPNadda) August 12, 2016
Wishes to everyone on the #InternationalYouthDay. We are proud of living in India, a nation where Youth population is the highest in the world

— NSUI (@nsui) August 12, 2016
Idealism + Energy + Action = YOUTH Best wishes on #InternationalYouthDay !! — Amarinder Singh Raja (@RajaBrar_INC) August 12, 2016