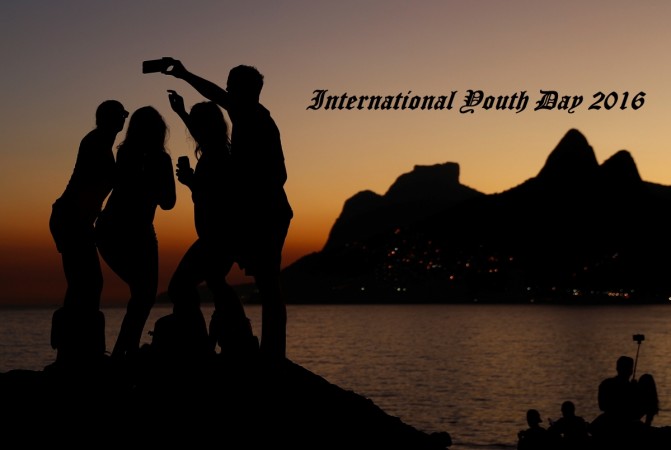 International Youth Day (IYD) is observed on Aug. 12 every year since 2000 to draw attention to the issues faced by youth all over the world. The theme of this year's youth day is "The Road to 2030: Eradicating Poverty and Achieving Sustainable Consumption and Production."
"I am proud that the United Nations is actively engaged in supporting young leaders who can carry out the Sustainable Development Goals (SDGs), including Goal 12 on sustainable consumption and production patterns. I encourage all young people to become involved in advancing the SDGs and demanding action by their Governments. On International Youth Day, I urge other to join this global push for progress. Let us empower young people with the resources, backing and space they need to create lasting change in our world [sic]," UN Secretary-General Ban Ki-moon said in a statement.
The IYD is celebrated by conducting various events that are meant to boost the well being of the younger generation, who are the hope of the future.
Meanwhile, India celebrates the National Youth Day on Jan. 12 coinciding with the birth anniversary of the Hindu monk Swami Vivekananda.
Check out some inspiring quotes by famous personalities to be shared on International Youth Day 2016 here:
Good habits formed at youth make all the difference. — Aristotle, philosopher.
The youth is the hope of our future. — Jose Rizal, ophthalmologist.
Youth is the gift of nature, but age is a work of art. — Stanislaw Jerzy Lec, poet.
Dream, Dream, Dream. Dreams transform into thoughts and thoughts result in action. — APJ Abdul Kalam, former Indian President.
The youth need to be enabled to become job generators from job seekers. — APJ Abdul Kalam.
Youth is incredible because you really do feel invincible. — Paul Stanley, musician.
Youth is in a grand flush, like the hot days of ending summer; and pleasant dreams thrall your spirit, like the smoky atmosphere that bathes the landscape of an August day. — Donald G. Mitchell, essayist.
Whoso neglects learning in his youth, loses the past and is dead for the future.
Youth is the best time to be rich, and the best time to be poor. — Euripides Euripides, tragedian.
Everybody's youth is a dream, a form of chemical madness. — F. Scott Fitzgerald, novelist.
The duty of youth is to challenge corruption. — Kurt Cobain, musician.
Youth comes but once in a lifetime. — Henry Wadsworth Longfellow, poet.
In youth we run into difficulties. In old age difficulties run into us. — Beverly Sills, American operatic soprano.
In youth we learn; in age we understand. — Marie von Ebner-Eschenbach, Austrian writer.
Older men declare war. But it is the youth that must fight and die. — Herbert Hoover, 31st U.S. President