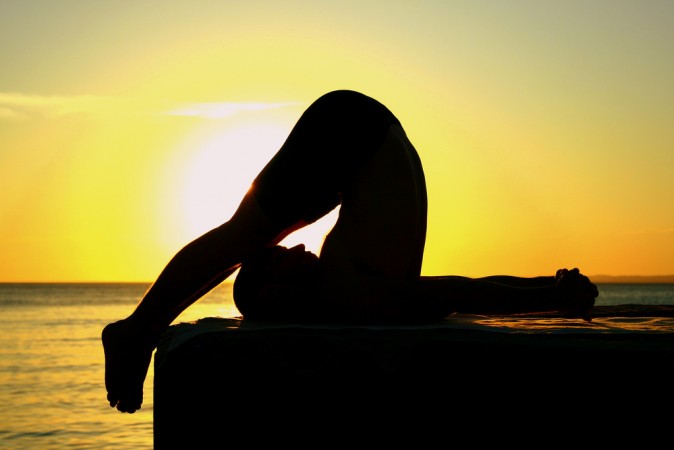 Come Sunday, the world will join India observe the maiden International Yoga Day. It will be for the first time that countries across the globe will be practising the ancient form of exercise and mediation that evolved in India on a single day.
The day was dedicated to yoga on the request of Prime Minister Narendra Modi as the United Nations General Assembly on 11 December, 2014 adopted 21 June as the International Yoga Day. As the day nears, Modi has been calling upon people from different walks of life, irrespective of their religion, nationality, race, or gender, to be a part of the celebrations across the country.
The IB Times-India lists here some benefits of yoga and how its evolution.
Benefits of yoga
Yoga is being practised for ages by the followers of Hinduism, Buddhism and Jainism, for whom it has been a spiritual discipline. The followers of these faiths have been practising it not only for physical strength, but also to make themselves mentally strong.
In short, yoga can be termed as a package of postures, pranayama (breathing techniques) and meditation, which helps keep your body and mind fit, thus keeping your stress at bay. It becomes even more relevant in today's hectic life. Yoga helps one improve immunity.
"Our system is a seamless blend of the body, mind and spirit. An irregularity in the body affects the mind and similarly unpleasantness or restlessness in the mind can manifest as an ailment in the body. Yoga poses massage organs and strengthen muscles; breathing techniques and meditation release stress and improve immunity," describes Art of Living.
"Health is not a mere absence of disease. It is a dynamic expression of life – in terms of how joyful, loving and enthusiastic you are," explains spiritual leader Sri Sri Ravi Shankar.
Evolution of yoga
There is no defined history of yoga. However, there is no contradiction about its beginning in ancient India. Several research scholars have found mention of the word in different eras, including the Vedic and pre-Vedic periods as well as in the Indus Valley civilisation.
The emergence of Indian yoga tradition can be dated back somewhere between 200 BC (Before Christ) and 500 AD (Anno Domini), when the philosophical system in Hinduism, Buddhism and Jainism started to evolve. However, it became popular in the mid 19th century.
Yoga has been mentioned in Vedic texts, Upanishads, Buddhist texts, Bhagvada Gita and several Indian philosophies, which worked as a way for the ancient practice to travel into the modern age.
Scholar and Yoga teacher Tirumalai Krishnamacharya has been given the utmost importance for bringing the ancient Indian tradition into the lives of modern age people. He is called the "Father of Modern Yoga".
"In the practice of Yoga one can emphasise the body, the mind or the self and hence the effort can never be fruitless," he once said.
"Each branch of Yoga prescribed its own disciplines in the firm conviction that if one pursued them in the right spirit one would end sorrow," Jiddu Krishnamurti, author of several spiritual and philosophical subjects once said.
On Sunday, ensure that you become a part of the yoga revolution by participating in International Yoga Day to make yourself mentally and physically stronger by regularly practising these traditional exercises.