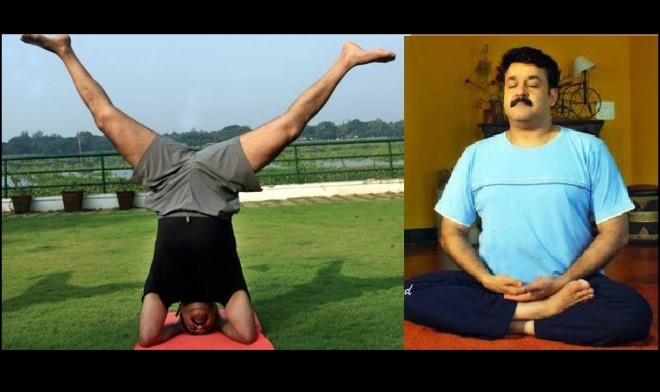 The 5,000-year-old practice yoga is considered a natural way to stay healthy and fit.
People, who embrace yoga and meditation throughout the world, are set to celebrate the second International Yoga Day on Tuesday, June 21. It was declared as United Nations day by UN General Assembly on Dec. 11, 2014 on the suggestion of Indian Prime Minister Narendra Modi. The special day for yoga is now being celebrated in as many as 175 nations worldwide.
Maharishi Patanjali, who compiled 195 yoga sutras, is said to be the father of yoga. After gaining international recognition, the Indian origin form of exercise has been well accepted by many people, who consider it as their daily mantra to remain calm and fresh. "Yoga calms me down. It's a therapy session, a workout, and meditation all at the same time!," Hollywood actress Jennifer Aniston, who is an ardent follower of yoga, earlier said. According to the Hindu scripture Bhagavat Gita, "Yoga is the journey of the self, through the self, to the self."
As part of the International Yoga Day 2016, many events are also being organised in different parts of the world. Check the events list HERE.
Check out here the photos and videos of South Indian celebs practising yoga:
Superstar Mohanlal, aged 56, maintains his health with proper workouts and exercises. The actor, who posts workout photos on his social media page, also wrote a blog post titled Yoga beyond mind and religions last year.
"Baahubali" actress Anushka Shetty has many times spoken about the importance of yoga in her daily life. "Yoga is a part of my life, it made me open to learning," the gorgeous actress had earlier said. "Most memorable moment in my life is when I took the decision to teach Yoga. I come from a family of doctors and engineers. It was a brave decision on my side to go for yoga but It has totally changed my life and is responsible for everything now. There are lot of positive changes since I started doing Yoga. It balances both your body and mind. Like education and sports, I wish parents to incorporate Yoga in to their children life style right from their childhood," the actress had earlier written on her Facebook page.
Calling yoga as the perfect way to relax and work out, Anushka also requested her fans to practice it regularly, even if it's only for a few minutes.
Yesteryear actress Lissy also practises yoga and other exercises on a regular basis. The actress, who still remains fit, has earlier shared a photo of her performing yoga and wrote "Yoga, Kalari, walking or whatever u do , Keep practising!!!!! Be good to your health," on her Facebook page.
"I love yoga, I swear by yoga, its whats always worked for me more than any other form of fitness...OM," actress Trisha had earlier posted on her Twitter page.
South Indian actress Shriya Saran is an ardent yoga follower and has earlier said in an interview that she had twice meditated for 10 days continuously without any other distractions. "It's a form of meditation called 'Vipashna'. It's very scientific, it's about understanding your self, your own body," she said in the interview.
For the gorgeous actress Amy Jackson, Surya Namaskar and meditation are very important that help her to stay healthy. "The only way I start my day waking up in the land of the Yoga Gurus! SuryaNamaskar & some meditating. 'Me Time' before the madness begins," the actress had earlier written on her Facebook page.
Calling health as the first wealth, actress Tamannaah also practises yoga on a daily basis. "The first wealth is health," the actress wrotewhile sharing a picture in which she is seen practising yoga.
Bubbly actress Hansika Motwani also stays fit by practising yoga and other exercises. In the photo: Hansika is seen performing Baka Dhyanasana and meditation.
Tamil actor Suriya has also endorsed yoga and requested all his fans to at least do the asana 'Surya Namaskar' every day to stay fit and healthy.
Check out the photos of other celebs who maintain an healthy body by doing yoga here:
=