International Women's Day, which was originally called International Working Women's Day, is right around the corner. What other better time than this to introspect about challenges faced by women and the need to back them and reinforce their confidence in their abilities so that they can be leaders.
Also read: Kalki Koechlin to go 'naked' this Women's Day
The International Business Times, India spoke to multiple successful entrepreneurs who have become torchbearers in their field and can lead the way for other women.
1. Radhika Mukherji, Founder & CEO of Happydemic: I strongly believe that real women fix each other's crown. I was born and brought up in a joint family with my other four sisters and I say it with pride, one women's success is another one's inspiration. My sisters & I have always understood each other's problems & helped in lifting each other's spirits.
I am proud to mention that today I run Happydemic with 3 inspiring women vice presidents. People told me that a start-up demands time and women may not be able to give that much. Well, I disagree. In these 10 months, we have created waves in the industry and from a team of 5 we currently are running a company with 25 people and managing our homes equally well.
I understand that there has always been immense pressure on women to be perfect, but we have proved ourselves by coming together, supporting each other and fought our way to achieve what we desire.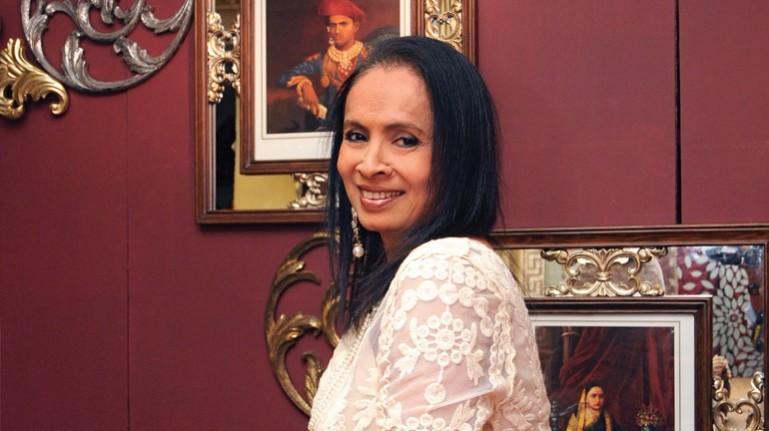 2. Shobhna Mehta, Director of Design at Kanchi: From being burnt at the stake for having your own voice, women have come a long way. One of the many reasons this was possible, is the fact that resilient women stood by one another. Together, they created a fortress of validity for their beliefs and missions, and pulled each other up like a rising tide that lifts a boat, and sailed off to achieve their dreams.
I have been blessed with a family that has supported me in all my endeavours. Even though I was married in a conventional Hindu home, my creativity and restlessness was recognised and honed. Initially, I was 'allowed' to work at home, and it all started from there but family always came first.
But none of this would have been possible without my girl friends, who witnessed my struggle, allowed me to cry on their shoulders. We shared our stories, gave each other reason to continue our journey to win our day.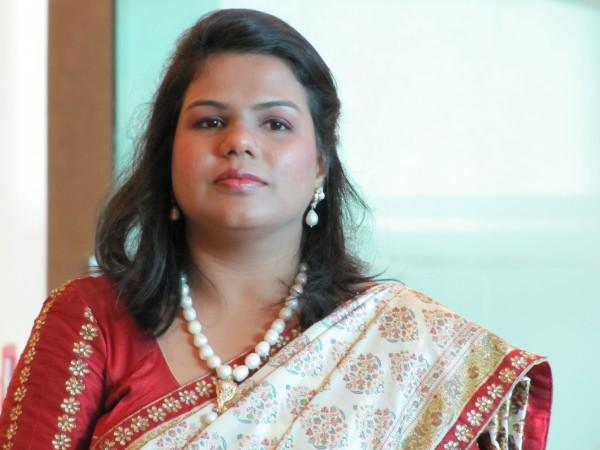 3. Vidushi Daga, Founder and Director of Clone Futura Education: One crucial thing I've learned is the importance of having support from the right people in your life, especially women. A woman understands how to take ownership of her work. Apart from the women in your family and friends, the venture that you're running requires teamwork, which plays a crucial part, as it is often necessary for colleagues to work well together giving their best in any circumstance.
It is always advised to make extra effort to find like-minded female employees and vendors who believe in your company's mission and passionately desire to contribute to it – not just those who want to punch the clock or get their share of profits. Our idea should always be solving real problems of people. Women understand each other's circumstances and prove to be each other's backbone. This takes you ahead, cross milestones and achieve beyond expectations.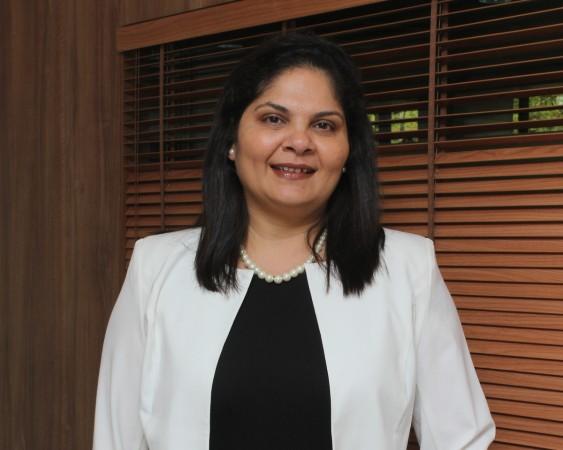 4. Kanchan Naikawadi, Founder аnd Director, Indus Health Plus: There resides a wonder woman in every woman's soul and sometimes, even they need help. That's where other women come in support, to make sure their confidence doesn't take a dip. Being a woman comes with its own set of issues but there still are some ways in which we, women should support our own kind.
1. Making sure there is zero tolerance to oppression. Speaking up for other women when their confidence is mutilated even in the smallest of ways.
2. Celebrating achievements of women, either personal or professional. Telling their inspiring stories of how they fought against all odds to reach the stars.
3. Offering hands-on advice by being a part of other women's problems.
4. Stopping someone from undermining themselves.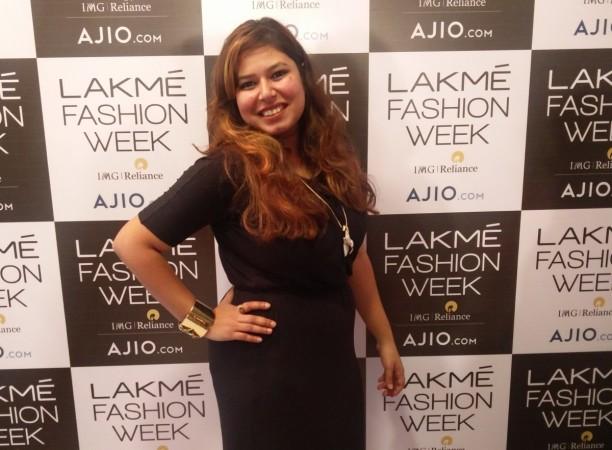 5. Nishtha Goel, founder of Tripti's Exclusive: Women are smart, brave, funny, ambitious and confident; imagine what great things can happen when such dynamic forces join hands together to support and uplift each other. All that one needs to is share experiences, achievements and lessons or knowledge with the rest of us. Even as little as five minutes of conversation can change a life forever. Twenty-first century has given us role models in Ms Malala, Ms Indira Nooyi and many more,who have time and again, in their own ways, stood up for the women all around the globe and have not just shown their support but also fought for their rights. If the efforts of a few can bring in the change, imagine what great things can happen if each one of us start supporting the other.
6. Shaheen Khan who is the co-founder of CEDP Skill institute: One woman can make a difference, but when women join hands they ensure that they nurture development. We should never doubt that we are valuable, powerful and deserving of every chance and opportunity in the world to pursue and conquer our own dreams.
7. Deepali Mathur from Elysian Hues: Sisterhood among women is one of the first steps we can take towards pursuing our mission. When women support each other, incredible things happen. A very healthy and comfortable system is established which helps us to grow together.
In my entrepreneurial journey, there are some amazing women who I met along the way, who have now gone on to become best friends and also part of family. When women work with each other they bring in a lot more to the table.
8. Pritika Chatterjee, CEO & Founder, TidyHomz: One woman's success always helps another woman's success! I come from a family where there are more women than men, and all of the women in my family are highly educated, working and amazingly inspiring.
My grandmother has eight sisters and all of them are very successful in their respective fields. Currently they are all in the age groups of 60-85 years, and are still active. They work for various NGOs, travel the world, teach and do freelance writing for various magazines. They have always supported me and all of us in the family to do better and achieve more.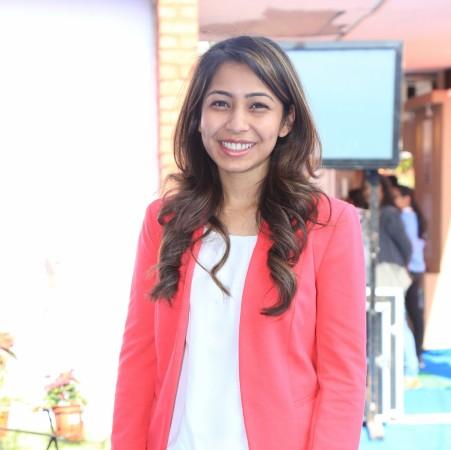 My mom works in the family business with us and is one of the most aware and knowledgeable people I know! She has always supported me to do better, fly higher and do whats best for me. Seeing this in my own family and house, I've grown up with this in mind. To support other girls and make their lives better and thus through TidyHomz, we have adopted girls and we pay for their higher education that they can't afford. We believe that the right education is the first step towards big and incredible things and through our initiative we hope to inspire and help lots of girls to achieve their dreams.
9. Sidhika Gupta, Head of Fashion, ROPOSO: I am a married working woman and without the support of my mother, mother-in-law and also my household maid (no kidding), I would be totally distracted at workplace. I recall an incident when I wanted to take a cab after a party at a friend's place - I was both scared and skeptical as it was quite late at night to ride alone, until a popular cab services app popped up the option of women cab drivers. All I needed that time was to be driven home. We call her the weaker sex, it's ironic and a brutal reality of an apparently progressive 21st century society, that I felt safer in a woman's company than a male cab driver. You don't need a man to be your driver, gardener, delivery person, insurance agent or even boss, all you need is support and acceptance - when that comes from a woman, incredible things do happen.
Why do we hear of 'bro-code' and not any 'sis-code'? We have been conditioned to accept male supremacy and are pegged against each other to contest for their time and attention - it's a double-edged sword. Let's replace rivalry with relationship and comparison with compassion to help each other, as nobody understands a woman better than another woman.
10. Shilpi Shukla, Head of Corporate Communications, ROPOSO: I owe all my accomplishments - big and small - to these wonderful angels in my life.
My maternal grandmother couldn't read or write anything other than her own name. But she would always tell me - "Your dreams will never betray you if you don't give up on them."
At the age of 3, my mom saw me dance well, and asked if I wanted to learn dancing. A dance teacher started coming home from the very next day. At age 6, mumma observed my love for basketball and got me enrolled in a sports academy.
My ex-boss at one of the media houses where I worked needs a special mention here, as without her mentorship I wouldn't have achieved half of what I have.
11. Geetika Dayal, Executive Director, The Indus Entrepreneurs Delhi-NCR: We live in times where 24X7 dedication to work is applauded and an efficient work-life balance set up is termed as lack of passion for the job. Having witnessed several startups where the workforce is dominated by women, I have seen small efforts drive big change. With technology being the biggest enabler, flexibility with a result oriented approach rather than a time centric approach is the way to go. Encouraging fellow women to stand up for themselves and speak out for what they want can enable big leaps in developing gender parity at work. Even though we have witnessed a major cultural shift with the role of men at home being encouraged; there is a long journey that awaits us to fill in the cracks women need to overcome to secure their place as equals.