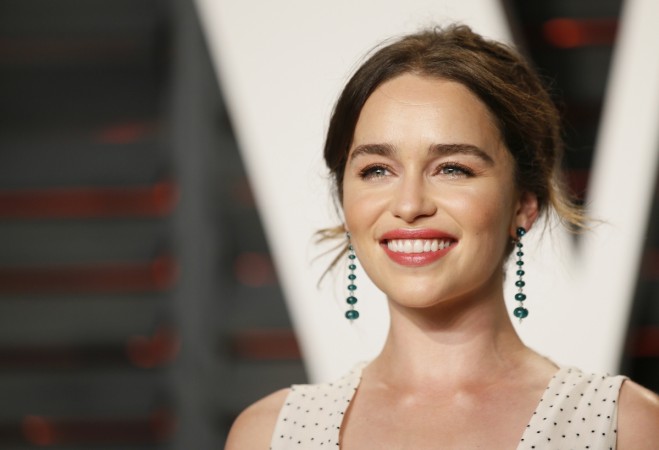 For many, International Women's Day is a celebration of a woman's many identities, be it a mother, a wife, a sister, a leader of a country or others. To be sure, public perception of women has changed over the years, partly due to a complex debate on what it means to be a woman, and a heady criticism of media's portrayal of female characters.
Admittedly, the most popular TV show at the moment, "Game of Thrones," is populated with women who have central roles. Although the fantasy series is not feminist in the strictest sense, it does present a realistic depiction of the constraints and limitations that surround women who strive to achieve power, or are in a powerful place.
Some of the most popular characters on the show, Daenerys Targaryen (Emilia Clarke), Arya Stark (Maisie Williams) and Cersei Lannister (Lena Headey) and Sansa (Sophie Turner) have subverted authority and have carved an identity for themselves. Here's how these characters will prove their mettle in Season 6.
[Spoiler Alert]
Arya Stark
She is the Stark family's bravest daughter. Although Arya lost her eyesight when Season 5 concluded, her training as a faceless mercenary will allow her to reach her potential. Speculations are rife that Arya will identify her warging capabilities and will live through her wolf, Nymeria, who isn't dead yet. It is unlikely that she will travel to Westeros in Season 6, but her ability to face the toughest of tests will make her realise her strength.
Sansa Stark
The eldest daughter of the Starks has suffered a lot throughout the six seasons. She's often described as sweet, submissive and obedient by fans. However, Sansa came into her own in Season 5 and will be central to Season 6's plot. Fans speculate that Sansa might be pregnant and if that is true, she will carry the heir to Winterfell. She is already looked upon as a leader among the people of the North, and she will befit the title when Season 6 resumes.
Daenerys Targaryen
The recently-released promo images for "Game of Thrones" Season 6 indicate that she will be a prisoner of the Dothrakis. However, Daenerys is a born leader and her time in Vaes Dothrak will allow her to negotiate her freedom from the fierce tribe. Pictures from the sets, released on Winter Is Coming, show that a part of Vaes Dothrak is burned down. Does Daenerys' loyal dragon Drogon finally come to her rescue? In all probability, she will eventually return to Mereen, with or without a Dothraki army.
Cersei Lannister
She is arguably the toughest and most cunning woman in Westeros. Cersei's life unravelled in the previous season when she was imprisoned for incest and was paraded naked by the extremist religious group, the Faith Militant. However, Cersei will not bow down to the High Sparrow (Jonathan Pryce). She will employ the talents of the Mountain v2.0 and ensure that extremism in any form, except her own cunning, will end. However, this will make her less popular. Her next move remains to be seen.
Melisandre
Fans have long speculated her role in the upcoming season. It has been widely theorised that the red priestess will resurrect Jon Snow (Kit Harington) and will pave the way for the war with the White Walkers. This will be her single most important contribution and for fans of Jon Snow, the most laudable good Samaritan gesture that ever existed.
"Game of Thrones" Season 6 premieres on Sunday, April 24, on HBO.