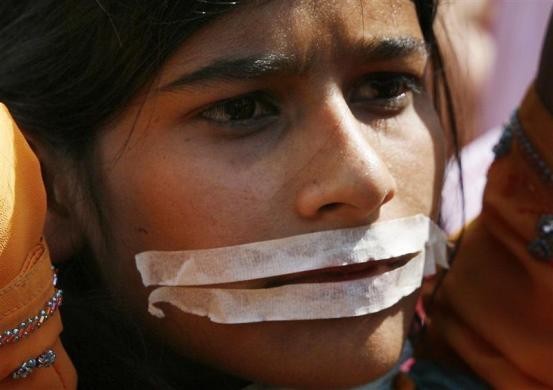 The day to celebrate and glorify the importance of woman and womanhood has arrived. Although much has been done in the world to highlight the fact that woman must enjoy the equal rights, opportunities and respect as men do, the International Women's Day is perhaps among the few days in the year during which the importance of woman is recognized, glorified and celebrated at its best.
International Women's Day events are held worldwide on 8 March every year.
Various public figures, most notably, women belonging to various spheres of social lives including political, community and business leaders, as well as entrepreneurs, inventors, leading educators and inspiring social activists will be expected to take the day by storm and advocate the engaging fact that everyone needs to know: "Equality for women is progress for all," is phrase that is being used as a theme for International Women's Day 2014
"This International Women's Day, we are highlighting the importance of achieving equality for women and girls not simply because it is a matter of fairness and fundamental human rights, but because the progress in so many other areas depends on it," says UN Secretary-General Ban-Ki Moon in his message for this year's Women's Day.
"Countries with more gender equality have better economic growth. Companies with more women leaders perform better. Peace agreements that include women are more durable. Parliaments with more women enact more legislation on key social issues such as health, education, anti-discrimination and child support," he says adding: "The evidence is clear, equality for woman means progress for all."
Apart from the assertion of the importance of women, the International Women's Day 2014's theme pushes forth, there will be general consensus that the issues being highlighted on this day is one that has plagued human society for ages. It is rather quite surprising to the civilized and sophisticated species of human kind that days of such kind still needs to be vocally advocated to achieve equality, in a world that should have long been basking in the glory of amity, respect and love for all.
It was in 1893, New Zealand which was then a self-governing British colony, granted adult women the much-desired right to vote, while the self-governing British colony of South Australia did the same in 1895. India and Pakistan bestowed women the right to franchise in the year 1947.
Decades later into the 21st century, we still have one in three women affected by violence globally. Women don't earn equal pay for equal work. They are never free of the prejudice that prevents them from participating in the economy and to have an equal say in the decisions that shape their lives. We still have places on the same world, where a woman can't even decide if and when she can have children and worst still, how many she can have.
Every 2 minutes, an American is said to be sexually assaulted. In India alone, one woman gets raped every 22 minutes; one child gets raped in every 76 minutes, while only one in every four accused in the crime gets convicted.
Least to say, these are only those cases that come in the limelight, while there could be much more cases that are never known.
What this astounding fact essentially tells us is this: by the time one has finished reading this article, one American woman, one Indian woman, and a little Indian girl child has been raped or sexually assaulted.
"Nearly 20 years after the Beijing Women's Conference, and 15 years after the Millennium Summit, we look back with pride at the achievements that have been made. More women are working. More girls are in school. Fewer women die in pregnancy and childbirth. And more women are in leadership positions," says Phumzile Mlambo-Ngcuka, United Nations Under-Secretary-General and Executive Director of UN Woman, on her message for the Women's Day 2014.
"But no country in the world has achieved equality between women and men or girls and boys and violations of the rights of women and girls are an outrage.
So let us build on the lessons learned and the knowledge that equality for women is progress for all, and make greater and bolder progress as we work to achieve the Millennium Development Goals and chart a new post- 2015 development agenda," she adds.
(Edited by Anu James)