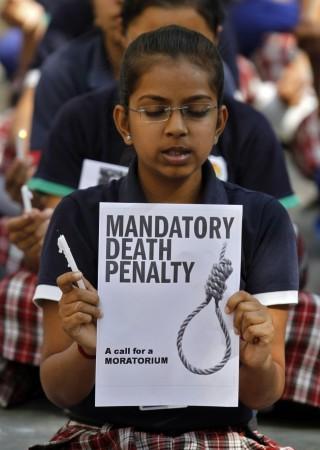 "There is one universal truth, applicable to all countries, cultures and communities: violence against women is never acceptable, never excusable, never tolerable," UN Secretary-General Ban Ki-moon had once said.
The world observes March 8 as International Women's Day, and the United Nations has chosen the theme, "A promise is a promise: Time for action to end violence against women", for this year.
The theme is seen appropriate in the wake of the brutal Delhi gang-rape that triggered mass protests across India.
The 16 December, 2012 incident, in which a 23-year-old physiotherapy student was brutally gang-raped and murdered, shocked not only India but also made headlines around the world. The incensed public took to the streets demanding stringent punishment for rapists, in an effort to put an end to such crimes.
Several rape cases have been reported after the horrifying Delhi gang-rape incident. A three-year-old girl was allegedly kidnapped while she sleeping and was gang-raped in Malappuram district of Kerala a few days ago. Another minor aged seven was raped in a Delhi school on 27 February.
In another shocking incident, three minor girls, sisters, aged six, nine and 11 went missing on 14 February, and their bodies found in a well in Bhandara district of Maharashtra. Post-mortem reports confirmed that they were raped. These are some of the several instances of crimes that have been reported in the past couple of months.
According to a UN report, up to 50 percent of sexual assaults are committed against girls under the age of 16. Around 603 million women live in countries where domestic violence is not yet considered a crime.
Up to 70 percent of women have experienced physical or sexual violence at some point in their lives, and over 60 million girls worldwide are child brides, married before the age of 18, said the report.
"In the face of such unacceptable figures, the international community is strongly committed to change the plight of women," said the UN.
Women's Day is a celebration of respect, appreciation, care and love towards women. It is also a celebration of women's achievements in various fields and lines of work. But with reports of crime against women seeing a surge, the spirit of Indian women has hit an all-time low.
"Women face discrimination and assaults everywhere - from home to office to streets - and no place seems to be safe for us. Women's Day celebration will be meaningful only if the people treat us right and people seriously work towards stopping crime against women," said a 23-year-old girl from Bangalore.
"My 3-year-old daughter goes to school. I feel so insecure especially for my kids because I read about cases of sexual assaults against women, including innocent kids almost every morning," said a 34-year-old housewife.
This year's Women's Day is being observed at a time the rising crime rate has hit a nerve with the government. Finance Minister P. Chidambaram announced the setting up of the Nirbhaya Fund, in honour of the Delhi gang-rape victim, and allocated ₹1,000 crore towards it for the purpose of empowering women in India.
The government is yet to introduce the Criminal Law (Amendment) Bill, 2013 in Parliament in the ongoing Budget session. If passed, the new law could help curb violence against women.
The Cabinet has cleared an ordinance based on the recommendations of the Justice JS Verma Committee, which was set up to amend criminal law for quicker trial and strict punishment of offenders in cases of violence against women. The ordinance came into being in the aftermath of the brutal gang-rape and murder incident.
Apart from suggesting harsh punishment for rapists - a minimum of 20 years imprisonment and even death penalty in extreme cases - the government is reportedly planning to reverse its controversial decision to replace the term "rape" with "sexual assault" in criminal law. Sources also said that the government may not raise the age for consensual sex from 16 to 18 years.
If the government passes the Criminal Law (Amendment) Bill, 2013 in the ongoing Budget session, it will be one of the biggest gifts for Indian women on the occasion of International Women's Day.