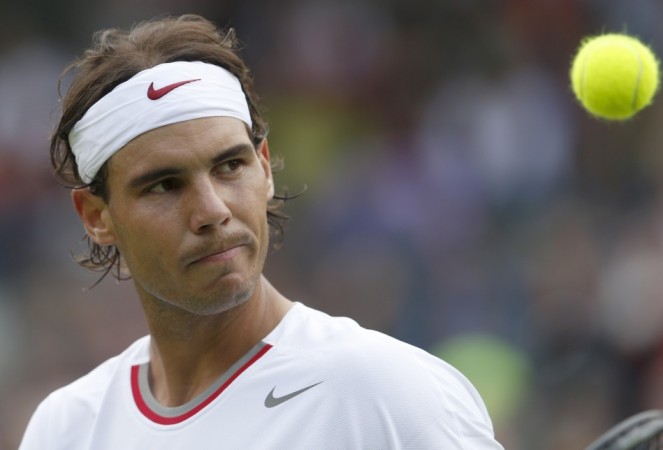 International Premier Tennis League [IPTL] organisers have announced on Saturday that the opening leg of the tournament will be shifted from Bangkok to Manila, due to the political unrest in Thailand.
"Bringing world class tennis to new audiences has always been one of the objectives of the IPTL and we are happy to announce Manila as the first host city of our tour across Asia," Mahesh Bhupathi, founder of IPTL, said referring to the November 28-30 leg.
IPTL related news have rather been a rarity, after the first players draft announced in March. The Indian tennis veteran has assured the play would go on as scheduled till mid-December.
"We had to divert from the original Franchise Owner in Bangkok as the political unrest forced us to look for an alternative city to ensure the safety of all stakeholders," Bhupati pointed out. "Manila quickly emerged as the perfect location to stage the event for the coming years as we have world class indoor venues available which can hold more than 20,000 spectators each and secondly, the city that has not seen professional tennis for the past 20 years.
"I was on a site visit this week to speak to different stakeholders and we will announce the host venue and local events partner shortly before we launch the pre-ticket sales in mid-June."
Picked by Bangkok in the March draft, the Manila team will now be represented by Andy Murray, Victoria Azarenka, Jo-Wilfred Tsonga, Carlos Moya, Kirsten Flipkens, Daniel Nestor and Treat Huey.
Meanwhile the other four teams - the Singapore Lions, the Indian Aces and the UAE Falcons - include big names, such as Rafael Nadal, Andre Agassi, Serena Williams and Ana Ivanovic.
"We are bringing world class tennis competition coupled with NBA style entertainment to the region, where the winning team will receive a million dollars in prize money," Bhupathi concluded.
The format has been designed to make it a complete entertainer. The teams will face five sets in each category - men's singles, women's singles, men's doubles, mixed doubles and "legend's" singles.
The players will go to tie-break at 5-5. The idea is to not exceed any game beyond three-and-a-half hours, so that the tournament will have one action-packed match after another.