Top players auctioned, money thrown around, attention grabbed; and now it is time for the real action to begin. The International Premier Tennis League [IPTL], a Mahesh Bhupathi initiative, has not been short of controversies but it promises to be a trendsetter.
The money apart, on the basis of tennis alone, there are differences of opinion among top players. World no.1 Rafael Nadal had no qualms signing up for the tournament, with the Spaniard joining Mumbai, much to the delight of Indian tennis fans. But purists of the game like Roger Federer would rather stay away from the money-spinner.
"I don't know much about it to be honest," the Swiss star remarked of the IPTL after his Dubai Open win. "I just didn't sign up because I didn't want to. I first wanted to see it get off the ground. I wanted them to put in the work. They've already signed up a lot of other guys. I hope it's going to be successful, because there is definitely potential in the Asian market, so many people live here, a lot of tennis enthusiasts come from this part of the world."
"I hope it's going to be very successful. Who knows what's possible," TOI reported.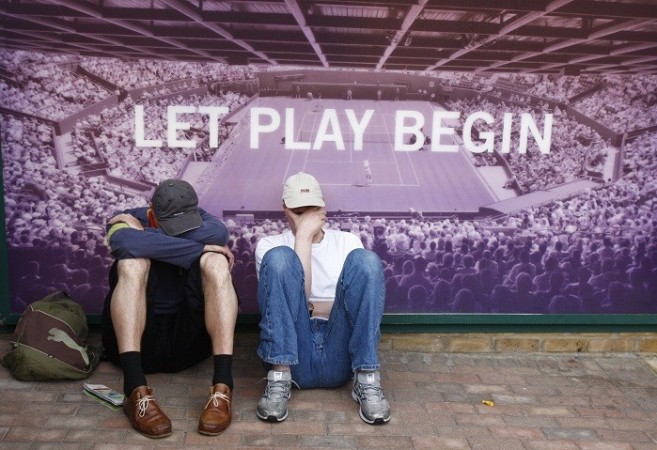 There have been too many complaints in the past about the schedule and the number of matches played in a single international season. IPTL, however, received no such complaints being scheduled for the off-season between 27 November and 14 December. Will that be too much tennis? Not according to the players at least. After all, $24 million was the total sum allocated to buy the players.
"If I can go somewhere for one week and set up a camp where it's warm and there are good training conditions, if I'm playing against the best players in the world, that's the only thing that is missing from Miami," Andy Murray justified IPTL.
The Format
The teams will face five sets in each category - men's singles, women's singles, men's doubles, mixed doubles and "legend's" singles.
The players will go to tie-break at 5-5. The idea is to not exceed any game beyond three-and-a-half hours.
IPTL chief executive Morgan Menahem put the idea behind IPTL in simple words while talking to reporters. "It's made for TV, three to 3½ hours, so you know when it ends."
The Teams
Except the players who have been signed by each team, nothing has been officially announced yet. All proceedings so far have been done behind closed doors. The team owners, team names, logos and all the other details are expected to be released shortly.
"As an Indian and the owner of the tournament I'm delighted that the world No.1 Rafa Nadal is playing for an Indian city," Bhupati said. "I think the teams are evenly balanced, I'm happy for the players who have been picked, but in a four team playoff there was always going to be some players who were not going to be picked.
"We've got some unbelievably strong teams. I think out of the 28 players that got drafted we have about 21 Grand Slam champions. We have 14 present and past number ones. It's a pretty blockbuster field."
Mumbai
Rafael Nadal
Pete Sampras
Ana Ivanovic
Gael Monfils
Rohan Bopanna
Sania Mirza
Fabrice Santoro
Bangkok
Andy Murray
Victoria Azarenka
Jo-Wilfried Tsonga
Carlos Moya
Daniel Nestor
Kirsten Flipkens
Dubai
Novak Djokovic
Caroline Wozniacki
Goran Ivanisevic
Janko Tipsarevic
Nenad Zimonjic
Martina Hingis
Malek Jaziri
Singapore
Andre Agassi
Serena Williams
Tomas Berdych
Lleyton Hewitt
Patrick Rafter
Daniela Hantuchova
Bruno Soares
Nicholas Kyrgios