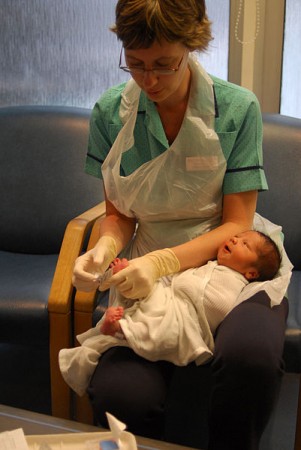 The profession of nursing has been one of the most respected ones in this world and are often revered for their real commitment and selfless hard work, and a lot of love, passion and perseverance their jobs involve.
International Nurses Day is celebrated around the world on 12 May each year to appreciate the contributions of nurses towards people's health. The day is held coinciding with the birth anniversary of Florence Nightingale.
History:
International Nurses Day was initiated by the International Council of Nurses and was first celebrated in 1965. In 1953, Dorothy Sutherland, an official with the US Department of health, Education and Welfare, proposed for the proclamation of a Nurse's Day, but it wasn't until 1974, that 12 May was chosen to be celebrated as the International Nurses Day.
Theme:
Each year, there is a particular theme chosen for the day. This year's theme is 'Nurses: A Force for Change –A vital resource for health'. The International Council of Nurses distributes an IND Kit having educational and public information materials with this year's theme.
Key Facts about Nursing Profession:
The Date of May 12 was chosen coinciding with the birthday anniversary of Florence Nightingale, who is considered to be the founder of modern nursing.
There is something really interesting about Florence Nightingale's name. She was born in Florence—hence the name. Similarly her sister, Frances Parthenope Nightingale, was born in 'Pathenopolis', a region of Naples.
Originally, the word 'Nurse' would mean wet nurse, and were employed to breastfeed aristocratic babies.
The modern meaning of the word evolved after 'nurses' were referred to any woman who looked after children.
In the US military, approximately one-third of all nurses are male.
The New England hospital for Women and Children, established in 1862, was the first nursing school in the country.
Famous plays written by Shakespeare such as Romeo And Juliet, Henry VI (part 3) and Titus Andronicus, all have characters called 'Nurse'.
In 1689, when William, the Duke of Glucester was born, he was said to be a sick child. A wet-nurse named Mrs Pack was employed to suckle him back to health, the Express notes.
It is said that his father, Prince George of Denmark, chose her because she had 'gigantic' breasts.
Nurses working in Australia must pass a physical health examination, which even includes a chest X-ray in order to be able to work in this profession.