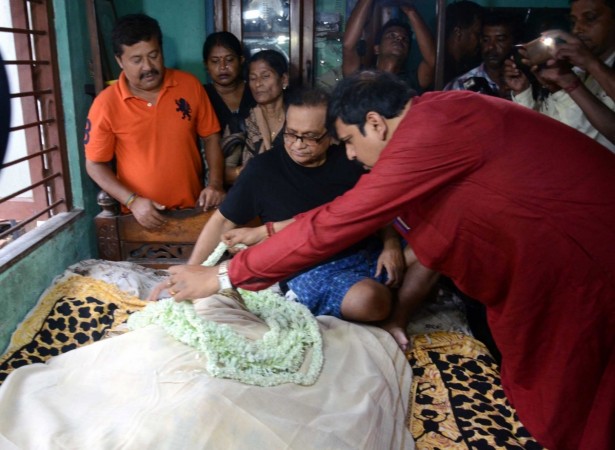 One of India's greatest achievers -- Manohar Aich -- who faded into oblivion over the past few decades, died on Sunday afternoon in his Dum Dum residence in Kolkata. Aich was the first Indian ever to win the Mr. Universe title in bodybuilding in the year of 1952 in England.
Interestingly, only five years later, Hollywood superstar Arnold Schwarzenegger won the same title.
Aich died at the age of 104, leaving a great legacy behind. His achievements were buried in the pages of history for decades, but his death has once again brought to attention the several milestones he achieved over the years, making India proud on numerous occasions.
"He was on a liquid diet for the last 10-15 days. He succumbed to age-related complications," the Indian Express quoted Manoj, Aich's son, as saying on the reason of the death. The news comes just less than 48 hours after the death of yet another legend from the world of sports, 'The Greatest' Muhammad Ali, who died late on Friday in Phoenix, Arizona.
Aich was still going strong with the deadlifts and squats in his gym even at the age of 104, reported the Times of India. Termed 'Pocket Hercules', he stood at just 4 feet and 11 inches.
Born in March 1912 in Dhamti, a remote village now in Bangladesh, Aich took to weight training at the age of 30, when he worked as a coconut vendor at the Sealdah station. He joined the akhara opened by Jogeshwar Paul, yet another of the bigger known names in the bodybuilding circuit of Bengal back in those years, and that is when his preparation for the Mr. Universe contest started gaining momentum. He did private bodybuilding shows too, to raise funds to make it to the event.
"Jethu (uncle) never smoked, nor did he touch alcohol," Tushar Sil, a bodybuilder very close to Aich, told TOI. "I would call him jethu because of our age difference, but we were actually friends," added Sil, before revealing the diet of Aich consisted of milk, fruits and vegetables along with rice, lentils and fish.
Our body is a temple that we must worship. Exercise is the only way to stay healthy - Manohar Aich, in an interview to the Indian Express.
Manohar Aich's death leaves a void in his family and many of the stalwart bodybuilders from India, that cannot be filled. Rupayan Bhattacharya, a well-known sports journalist from Kolkata, has mentioned that Aich, who also worked as a physical instructor in the Royal Indian Air Force, was referred to as a 'Legend of Legends' in Bengal.
"He (Aich) was an inspiration to everyone, young and old. Death is inevitable but Manohar Aich will be remembered by all, across every sporting discipline," Indian football legend Chuni Goswami told TIE.
Indian actors and sportspersons as well as common people took to Twitter to post their condolences.