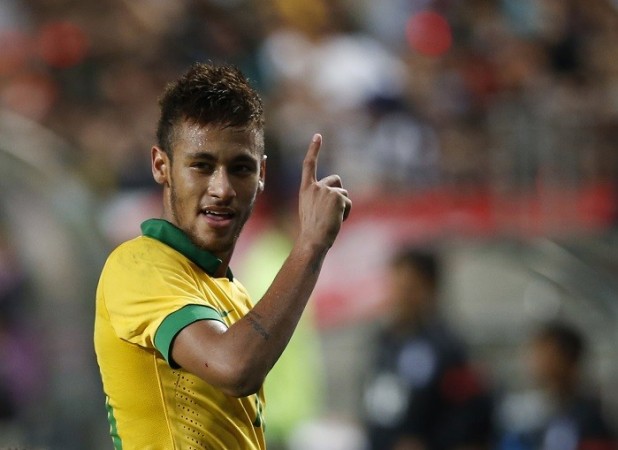 As other countries fight it out to qualify for the 2014 World Cup, already-qualified Brazil will look for another valuable practice match, this time against Zambia at the Bird's Nest Stadium in Beijing, on Tuesday evening.
Brazil, being the hosts for the World Cup next summer, have already booked their ticket to the biggest tournament in football, and have been busy playing as many friendly internationals as possible as Luiz Felipe Scolari looks to imbibe the qualities required to go all the way.
Zambia are not expected to provide Brazil with too many problems, with Scolari set to ring in the changes from the side that beat South Korea 2-0 on Saturday.
"I'll make five changes for certain," Scolari told reporters. "I may make one more change, but it will depend. A defender, a left back, a midfielder, a defensive midfielder and an attacker or two will perhaps come in."
"We use these games test things, regardless of the results we achieve. Beyond the changes to the starting eleven, I intend to use all six substitutions during the match."
Scolari admitted he is running out of time to experiment with the Brazil squad and wants every player, who is given an opportunity, to exploit it to the fullest.
"Let's play this game with the same determination that we showed in the Confederations Cup," he added. "I won't have many other chances to test new players."
Zambia have plenty of problems of their own with three players -- namely Stopilla Sunzu, Rainford Kalaba and Nathan Sinkala - facing immigration exit problems after reportedly leaving their country without following the proper procedure.
"The trio who were expected to join the squad to face Brazil in an international friendly in Beijing, China, are believed to have crossed into Congo on an unknown date but between Saturday October 12 and Sunday October 13, 2013," Namati Nshinka, the immigration department's public relations officer said.
"The search has revealed that any exit made by the players was done illegally as they did not appear before immigration authorities as required by the Immigration and Deportation Act number 18 of 2010.
"In this regard, therefore, the department intends to arrest the players and anyone who may have aided their illegal crossing. We have alerted our officers throughout the country especially those at the borders to intercept the players on sight.
"The department wishes to remind members of the public that Immigration laws do not only apply to foreign nationals but to Zambian citizens also and that the department will continue to enforce the law without fear or favour."
That doesn't take away the fact that this is probably Zambia's biggest ever international game. "I might be wrong but I think this is the highest profile match Zambia has ever played in its entire history," Football Association of Zambia president Kalusha Bwalya said.
Where to watch
The game is set for a 5 p.m. (IST) start with no live telecast scheduled.