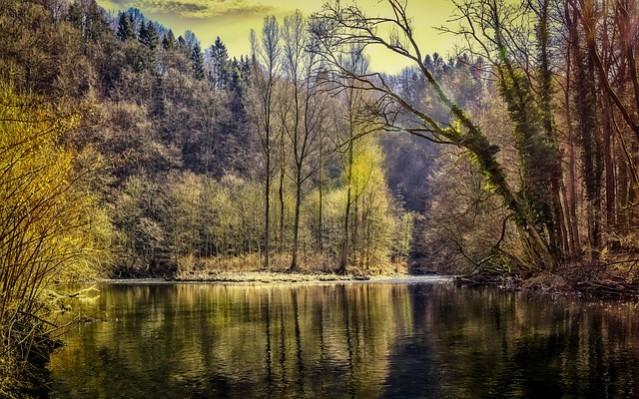 International Forest Day falls March 21 this year. According to the United Nations, the annual event takes place in the hope to raise awareness among people about the importance of all types of woodlands and celebrate the way they secure us.
On this forest day, we take a look at some of the most precious forests across the world that not only serve as a brilliant getaway from the chaos of the cities, help us rejuvenate and create memories, offline and online.
Daigo-ji, Kyoto, Japan:
There is no doubt that spring season is the best time to be in Japan. The cherry blossom trees make the country furthermore colorful, painting a scenic view for the eyes. Enjoy this season in Daigo-ji, Kyoto, as the forest houses the temple of Shingon sect of Japanese Buddhism and a designated world heritage site.
The woodland is painted in the colors of pink, red and green and you don't need any filter to make your pictures look vibrant.
Dragon's Blood Forest, Socotra, Yemen:
Listed under Conde Nast Traveler's most beautiful forests in the world, Dragon's Blood Forest is yet another location for that unique Instagram moment. The woodland is situated 220 miles away from Yemen's mainland and houses eerie trees that look like they come from Avatar's Pandora universe. The forest gets its name from the trees it hosts – UFO-like tops and bright red saps.
Seoraksan National Park, Gangwon Province, South Korea:
Another picturesque location from the east hemisphere of the globe, South Korea's Seoraksan National Park is situated in the Taebaek mountain range and is surrounded with waterfalls, temples and marshlands that not only soothes the eyes, it also serves as a perfect adventure trip given travelers have to hike up the mountain to get the perfect view of the valley. Photographers have shown the world their version of the humongous natural land, how about we see yours?
Kelp Forest at the Monterey Bay Aquarium:
Not impressed by the flora and fauna on land? How about an underwater forest? Make your Instagram followers jealous with the breath-taking photos taken at the Kelp Forest at the Monterey Bay Aquarium in California. The underwater forest is one of the most popular diving venues in the world. The forest is known for its swaying strands of giant kelp and playful seals and otters.
Great Himalayan National Park, Himachal Pradesh, India
Featured in the eight must-see national parks in India by Lonely Planet, the Great Himalayan National Park from the state of Himachal Pradesh in India is a treat for wildlife photographers. Situated in the Kullu district, about 180 species of birds and rare mammals like the Himalayan black bear, musk deer, and the ever elusive snow leopard are spotted in the woodlands. Visitors have caught a glimpse of small antelopes and cliff-clinging mountain goats.