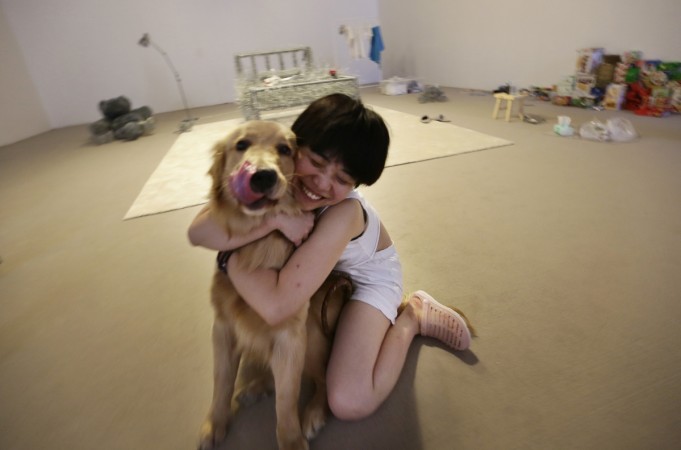 Much like well-known celebratory days, including mother's day and friendship day, there is also the lesser known Dog Day. None can make those droopy eyes and win man's hearts and to honor the special bond between man and his canine, Dog Day is celebrated on 26 August.
Dog Day serves to help galvanize the public to recognize the number of dogs that need to be rescued each year.
From keeping a household safe, to sniffing out bombs and drugs to providing assistance to those who are blind, deaf or disabled, dogs have done a lot for humans. This is an opportunity to give something back.
Colleen Paige, the founder of Dog Day, celebrity pet and family lifestyle expert, animal behaviourist and author, says, "I founded National Dog Day in 2004 to honor dogs, to give them 'a day', to show our deep appreciation for the historical connection of companionship with one another - for their endearing patience, unquestioning loyalty, for their work protecting our streets, homes and families as Police K-9's, Military Working Dogs, Guide Dogs and Therapy Dogs."
Paige hopes that the world would start celebrating Dog Day for their capacity to love and their ability to impact human lived everyday in the most miraculous ways.
But, how do you celebrate Dog Day? The website, National Dog Day 2014 has some ideas, including adopting a dog from a pure breed rescue organisation, buying your dog some fun toys and holding a photo shoot for your dog.
However, if you are among those who love to pamper your dogs in exotic outrageous ways, there are some plush gifts to ensure your furry friend lives in luxury. With the $73,000 "Most Spectacular Luxury Dog Holiday" package, the canines are not only eligible for luxury accommodations, but also surfing lessons, reiki sessions, grooming at Harrod's, a luxury wardrobe and so much more.
From the time they are collected by the chauffeur, to the moment they wag their tails goodbye to the prestigious Paw Seasons luxury dog hotel in Bristol, England, they would also have watched some of the favorite dog movies, including 101 Dalmatians and Lassie, accompanied by dog-friendly popcorn. This unprecedented lavish dog break is being offered through luxury launches site VeryFirstTo.com.
Expensive or not, it only matters that you shower a dog with kindness and love, at least on their day every year.
Many have been enthusiastic in celebrating Dog Day this year with #NationalDogDay trending heavily, along with #DogBands, owing to Midnight, a late night game show hosted by Chris Hardwick on Comedy Central. The Hashtag war for Tuesday's game was to alter famous band names to make them sound like dog bands.
Almost @midnight EAST COAST! So tonight's Hashtag War's #DogBands! Play now & while u watch the show! Here's a taste: http://t.co/olWSTRM9F3

— @midnight (@midnight) August 27, 2014
Fans posted Rolling Bones, Wag against the Machine and lady grrrgrrr, among others as ideal names for dog bands.
Happy #NationalDogDay to #ColleenPaige and everyone who has fuzzy buddy to hug. And if you don't why not adopt one! pic.twitter.com/xYgUGq6eJz — Shannon McCabe (@ShannonMcCabe) August 27, 2014
Actress Trisha Krishnan is among the many dog lovers in the world and celebrated the day with a picture captioned: Happy National Dog DayTho evryday is dog day for me.