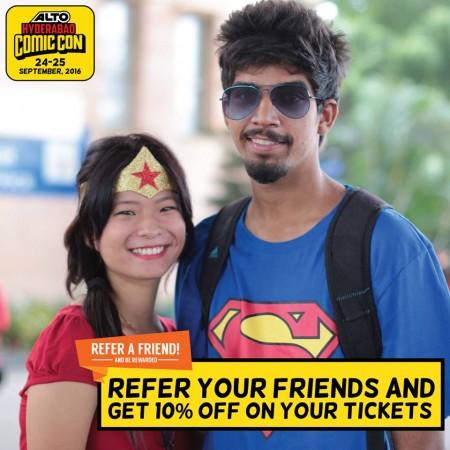 International Cosplay Day is here, and like every year, fans of superheroes, anime, fantasy and fiction from across the globe will be cosplaying as their favourite characters. The occasion involves participants visiting their local comic conventions, events or organisations to meet other cosplayers and flaunt their get-up.
International Cosplay Day is celebrated every year on the last Saturday of August. It was founded by Cosplayer Jennifer Alice in order to celebrate the passion and spirit of the activity. The initial meet-ups were organised in Florida, Washington DC, Japan and have now taken India by storm.
The event is now celebrated worldwide. As cosplayers across the globe are all set to display their best costume-playing skills, here are some of the upcoming comic convention events in different cities of India where cosplayers can find others who share their passion.
The comic con event coming up next is the Alto Hyderabad Comic Con, which will be held on Sept. 24 and 25. The event will see several prominent celebrities, including Afshan Azad, who portrayed the role of Padma Patil in Harry Potter movies, Dan Parent of Archie comic book fame and the pro-cosplayer Nicole Marie Jean, meeting their fans.
A special event will be organised for cosplayers at Hyderabad Comic Con where kids and adults can come dressed as their favourite comic, superhero and gaming characters. The best cosplayers have a chance to win cash prize of Rs. 50,000 each day.
Besides Hyderabad, Comic Con India will also visit Mumbai, Bangalore and Delhi in the upcoming months. All the conventions will include cosplay events. To find out the schedule of upcoming Comic Con events, CLICK HERE.