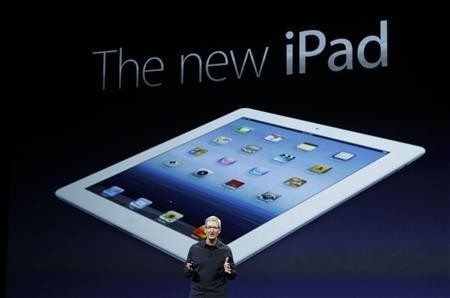 A recent internal court filing, involving tech giants Apple and Samsung, revealed that Apple co-founder Steve Jobs was agreeable to the concept of a 7-inch version of the iPad.
This interesting tidbit comes as a surprise to many, considering that late technology veteran was against the idea of trimming down a device from its standard size.
The information was divulged by Eddy Cue, Apple's senior vice president of Internet Software and Services, in an email sent to current CEO Tim Cook on 24 January 2011.
In the contents of the email titled, "Why I Just Dumped the iPad", Cue said, ""Having used a Samsung Galaxy, I tend to agree with many of the comments below (except actually moving off the iPad). I belive there will be a 7" market and we should do one. I expressed this to Steve several times since Thanksgiving and he seemed very receptive the last time. I found email, books, facebook and video very compelling on a 7". Web browsing is definitely the weakest point but still usable."
This content was used in the patent dispute between Apple and Samsung, and leaked unknown secrets that tell a different story. Other bits of information brought out in the courtroom revealed how the iPhone was inspired by an iPad concept and that Samsung planned to reveal newer tablets.
Getting back to Steve Jobs thoughts on a smaller device, the late co-founder was against the concept of a 7-inch gadget, contending that app usage won't be fit for smaller tablets. Jobs had previously condemned the BlackBerry PlayBook and the Samsung Galaxy Tab for their 7-inch screens.
The email content suggested that the notoriously secretive Apple wished to hide Jobs' said opinion on smaller gadgets, and in doing so will take the 7-inch tablet market by surprise. Recent speculations that Apple will be introducing an iPad mini in days to come have caught the fever pitch.
According to previous reports, the iPad mini is expected to come with a 7-inch screen, a smaller dock connector, nano-SIM, in-cell display and LTE support. Additionally, American journalist John Paczkowski of the Wall Street Journal reported that new iPad will be released on Sept 12 this year.