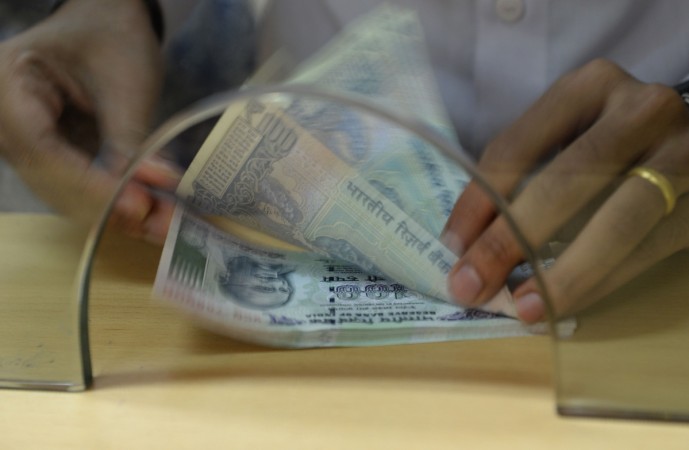 Almost six years after the Reserve Bank of India (RBI) deregulated interest rate on savings account (SA) deposits in October 2011, State Bank of India (SBI) became the first lender to slash the rate from 4 to 3.5 percent with effect from July 31, 2017. It's only a matter of time before other banks resort to a similar, bottom line-boosting move. The question is: how much would they gain?
In their note, Nomura analysts Adarsh Parasrampuria and Amit Nanavati said public sector banks (PSBs) stand to gain more when compared to private sector lenders, should they all resort to reducing the interest rate on SA deposits on the lines of SBI.
Also read: State Bank of India shares spurt after lender cuts interest rate on savings deposits
"SA deposits contribute 20-30 percent of total liabilities for PSU banks, 20-25 percent of total liabilities for ICICI Bank/Axis Bank/HDFC Bank and 15-20 percent for Kotak Mahindra Bank/IndusInd Bank (IIB)/Yes Bank. Thus, a 50bps (basis points) cut in SA rate will impact margins for PSU banks by 10-15bps and ~10bps for the larger private banks," the analysts wrote in their note.
"From an earnings perspective, the positive impact is highest for PSU banks (12-20 percent of PBT) due to their weak overall profitability. Impact on private banks profitability will be 3-6 percent if they cut their SA rate," they added.
It may be recalled that Yes Bank was the first to hike interest rate on SA deposits from 4 to 6 percent in October 2011, apparently to garner relatively low-cost funds. Kotak Mahindra Bank also offered the same rate provided the balance maintained in the SA deposits was above Rs 1 lakh.
But all that could change, thanks to SBI's move. "Smaller banks such as Kotak/Yes/IIB will review their 6% offering now, in our view, as the differential on SA rate with SBI has increased. Yes Bank and IIB have set ambitious targets on their margin for next 2-3 years and this move by SBI will make it easier for these banks to cut their SA rates," the Nomura analysts said.
The SA deposit component varies from bank to bank, with the maximum amount being held with State Bank of India, at Rs 7.4 lakh crore, excluding those with the five associate banks that were subsequently merged with SBI effective from April 1, 2017.
Savings account deposits with Punjab National Bank stood at Rs 2.14 lakh crore while it was Rs 1.46 lakh crore for Bank of Baroda and Rs 1.93 lakh crore for HDFC Bank. ICICI Bank's savings account deposits were slightly lower at Rs 1.72 lakh crore while Axis Bank's deposits stood at Rs 1.26 lakh crore.
At closing hours on Tuesday, SBI had given up previous day's gains and was trading 1.10 percent lower at Rs 309 while IndusInd Bank, HDFC Bank and Yes Bank were trading with gains in the range of 1.38 to 1 percent, on the Bombay Stock Exchange (BSE).
The BSE Sensex ended 60 points higher at 32,608. Top index gainers were Dr Reddy's Labs, Maruti Suzuki India Ltd., Wipro and Mahindra & Mahindra.