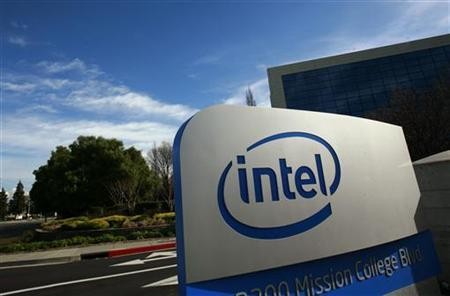 US chip maker Intel has entered into partnership with smatphone makers of India to introduce budget Android handsets in the country by mid 2013, said new reports.
According to an Android OS report, Intel is planning to expand its market visibility with smartphones that are powered by Intel processors. It was said that the company will foray into the market with handsets which would cost less than Rs 7,000 each.
"The first handset with Lava that we launched was a premium one. We learnt that it was important to have a portfolio and offer choice to the user. We will not have entry-level handsets but our smartphone range will be priced upwards of Rs 7, 000," said Debjani Ghosh, Intel South Asia Managing Director, Sales and Marketing to the Press Trust of India.
Most of the smartphones in the market are powered by ARM processor. Lava Xolo X900 is one of the few devices which is powered by the Intel processor. On a global level, chip manufacturers are on a race to build their brand loyalty and to make known to people the brands that are supplying the inner components of mobile devices. Among the manufacturers, Intel, Qualcomm and Nvidia are trying to find glory in the market with their new devices. Google's Motorola Mobility had launched Razr I in September in partnership with Intel. The same venture is expected to launch a series of devices powered by single-core 2GHz processor in the following months.
"Without a doubt, my goal would be to have consumers walk into stores and have Intel Inside as a key driver of which phone or tablet they choose, just like we've done in the PC space," Brian Fravel, Intel's head of branding had said earlier as quoted by Reuters.
Qualcomm is also gearing to launch its smartphones with quad-core processors in the coming year. Intel's upcoming smartphones would be positioned to compete with Qualcomm devices. The company earlier said that it will showcase new devices including smartphones and ultra books at the Consumer Electronics Show early January.