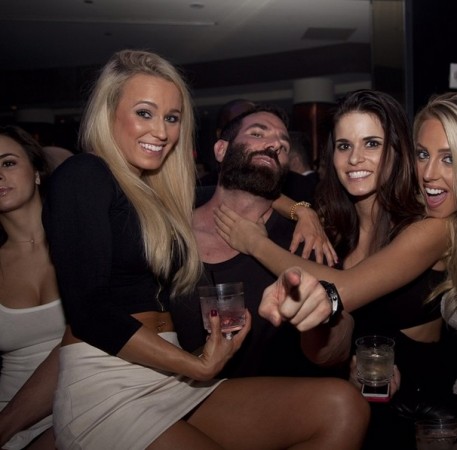 Filled with naked girls, exotic animals and firearms, Dan Bilzerian's life as glorified on Instagram, is as close to "The Wolf of WallStreet" as life can get. The king of Instagram, Bilzerian, who has brags of surviving two cocaine-induced heart attacks, was kicked out of a Miami nightclub after kicking a woman in the face while dancing on a platform.
34-Year-Old Bilzerian was filmed celebrating his birthday at LIV nightclub in Miami, Florida on Saturday, during which he lashed out at a woman standing in front of him, trying to break up a fight.
A video posted by Nik Richie, blogger, author and Internet personality on his Instagram, shows Bilzerian's silhouette standing on a podium, moving to the music before he kicks a woman dancing in front of him.
Richie captioned the video, "This will probably make @danbilzerian more famous but I really don't care. He got kicked out of a famous Miami nightclub last night for assaulting a woman. This idiot kicked a woman in the face like it was no big deal. It's sad when you think you're invincible to society."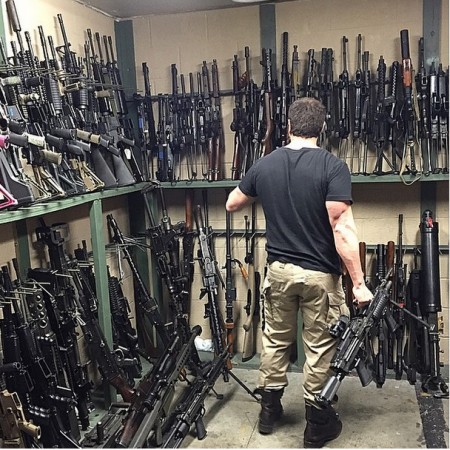 In a statement to The Dirty, a celebrity gossip site, the woman who got kicked in the face by Bilzerian reveals that she would be pursuing legal action against him. "I wanted to file a police report and EMT checked my face I was bleeding from my eye but I felt fine and at that point I just wanted to go home. I really didn't see how serious it was until I watched the video for myself. I'm lucky that the injuries weren't worse. I did nothing to deserve that kick to head, I am gonna go ahead pursue legal action against him," said the woman.
Self-described "actor, astronaut, a**hole", Bilzerian had once related to Daily Mail that he didn't get "a ton of attention as a kid and that's why I'm such a flashy lunatic".
A poker champion with a net worth $100m, the Instagram King's lavish life is an open book on social media.
Having survived two SEAL training 'hell weeks' and two heart attacks brought on by booze, cocaine, Viagra and a stripper, Bilzerian had only recently gotten away from public scrutiny for hurling a naked teenage porn star Janice Griffith off a building roof into the swimming pool below.