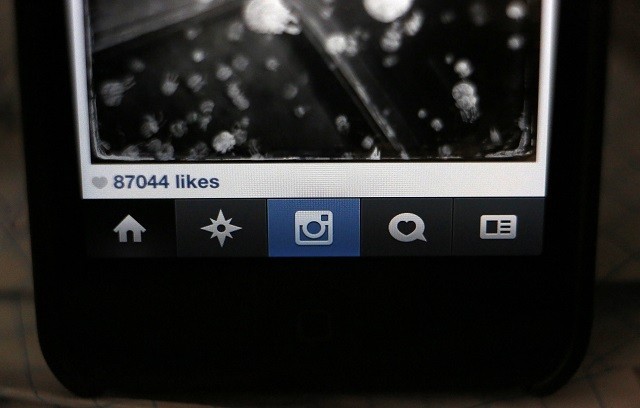 Windows Marketplace has finally received Instagram, the much-awaited photo and video sharing app, as a BETA version for Windows 8 Phones,
After the three-year long wait, the BETA version of the application has come as a bit of a dissapointment as it lacks the video-capturing feature. However, photos can be captured and shared with popular sites such as Facebook, Twitter, Foursquare and more.
Users can click the camera tab, which directly navigates them to his/her photo albums, from where they can select the capturing option and take images. The Instagram blog stated that the firm is still in the process of developing the app and will add more features in future.
"We're not finished, and our team will continue developing the Windows Phone app to keep releasing features and bringing you the best Instagram possible," read a blog post.
6Tag, which was till now the "Instagram" for Windows Phone 8 users, is said to include both the video-capturing feature along with a direct button for clicking images which is far more easier and quick to access.
In addition to this, keeping besides the official/unofficial topic, 6Tag is no less than the official Instagram app as the former is 4MB lesser in size than the later and sports additional features.
Instagram (BETA) application is sized as 12MB and is compatible with Windows 8 OS.
Download link is available here.
Apple Store App for iPad
Apple has released its Apple Store app for iPad devices. The app, which comes just in time for the holiday season, was long aniticipated to be rolled out to iPads.
The app is said to be well-designed and allows iOS users to zoom-in on products for a closer look along with the confusion-free easy navigation system.
The scrolling features within the app is said to beat Apple's own current website. Here are some of the features a shopper can experience with the app:
- Check the latest trending products that others are buying, sharing, and reviewing.
- Use pinch gestures to zoom, browse and compare.
- Personalise an iPad or an iPod with free engraving, and get a signature gift wrap.
- Buy products on the go and pick them up at your favourite Apple Retail Store, or have them shipped to your door.
- Find an Apple Retail Store near you. You can view hours, get directions, check product availability, make Genius Bar reservations, or sign up for workshops and events.
- Explore Apple Retail Stores around the world and mark stores as favourites.
The Apple Store App for iPad which is now available at iTunes store is sized at 22MB and requires iOS7 and above.
Download link is available here.