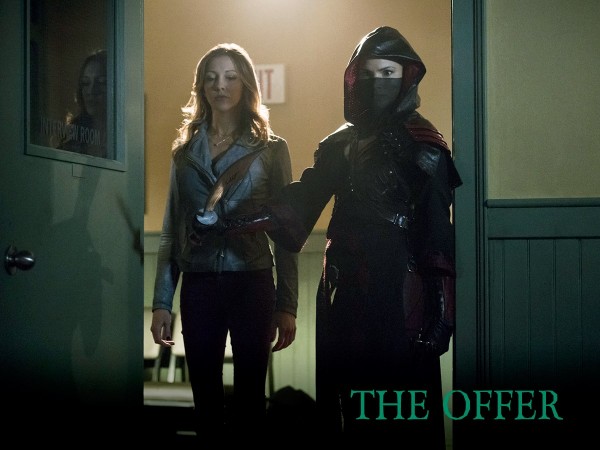 Many popular shows on TV are currently experimenting with interesting story arcs, and some of them that have succeeded in holding on to fans' interests are "Arrow" and "Shameless". Meanwhile abc series "Castle" is fast approaching the monumental 150th episode.
Read on to see what these shows have in store for the immediate future.
Arrow
The cast and makers of "Arrow" that attended the PaleyFest 2015 in LA and held a panel on 14 March, Saturday, gave viewers some inside scoop on what can be expected from the upcoming episodes of season 4. From their interaction with the audience, it is understood that Oliver is not taking up the offer to be the next Ra's al Ghul, which means more complications, more bad guys -- if the League of Assassins can be reduced to being merely called that -- and more bad luck for Starling City.
Meanwhile, "Olicity" shippers will have to take a backseat, as Felicity has decided that she will not sit around for Oliver to change his mind about them being together. She is pursuing a relationship with the potential new crime-fighter of Starling City, Ray Palmer aka ATOM. And while Oliver may grudgingly approve of Ray's relationship with Felicity, whom he loves, he is not going to take the arrival of a new vigilante too well; especially since ATOM and Arrow very different ways of executing things.
Castle
The milestone 150th episode of "Castle" may not carry as many Easter eggs for fans as they thought it would, because it directly precedes the Season 7 finale. The "Castle" show-runner David Amann recently told TVLine that while season 7 episode 22 will be a "classic" episode of the crime show, while episode 23, which marks the season finale will focus on the Castle-Beckett saga.
"Obviously, the 150th episode is a milestone for the show but it also directly precedes the season finale. At this point, we intend Episode 22 to be a buoyant, classic episode of Castle, while [the finale] will focus on compelling, high-stakes story-telling surrounding Castle and Beckett mythology," Amann said.
Shameless
Although season 5 of the "Showtime" comedy-drama began with promising storylines for the Gallagher family, as promised by the show-runners towards the beginning of the show, everything is going haywire. With one brother diagnosed with bipolar disorder and another in jail, Fiona has her plate full, but on top of that she has a failing marriage she is desperately trying to fix.
Although Gus could one stable relationship in Fiona's chaotic life, he is not by any standards, a happy ending for the Gallaghers. There is also the palpable chemistry between Fiona and her one-lover and boss Sean that the show is yet to explore.