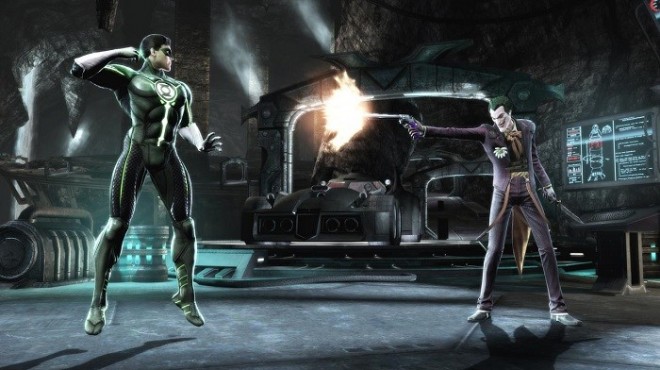 Media giant Warner Bros has announced that it will bring out the Ultimate Edition of Injustice: Gods Among Us in November, a fighting video game based on DC Universe,
The special edition will feature all the downloadable content (DLC) that was released previously by the company. These DLC's will include characters like General Zod, Batgirl, Scorpion, Lobo, Martian Manhunter and Zatanna.
Ultimate Edition will be released on 12 November for PlayStation 3, PlayStation 4, PlayStation Vita, PC and Xbox 360. The company has not announced this edition for Wii U and Xbox One.
High Voltage Software developed the PlayStation 4 version and will also be making use of touchpad functionality, video sharing and streaming. The same company also developed the PC version of the game.
The PlayStation Vita version was developed by Armature Studio. "When developing Injustice on Vita, our primary goal was to make sure it could hold its own next to its console counterpart," said Jack Buser, senior director of PlayStation digital platforms, GameSpotreported.
"The PS3 version has beautiful lighting, destructible environments, and--most importantly--60 FPS fighting. We worked tirelessly to bring this experience to the handheld, and pulled out all the stops to push the PS Vita as hard as we could to make all of the above happen."
The game's PlayStation Vita version will feature multiplayer, Wi-Fi enabled multiplayer, Story Mode-based touch controls, collectible hero cards and STAR Labs Mission, the report said.
The PlayStation 3, PlayStation 4 and Xbox 360 versions will cost $60. The PC version will be priced $50 and the PlayStation Vita at $40.
The North American version will feature Jane's Addiction titled 'Another Soulmate'.