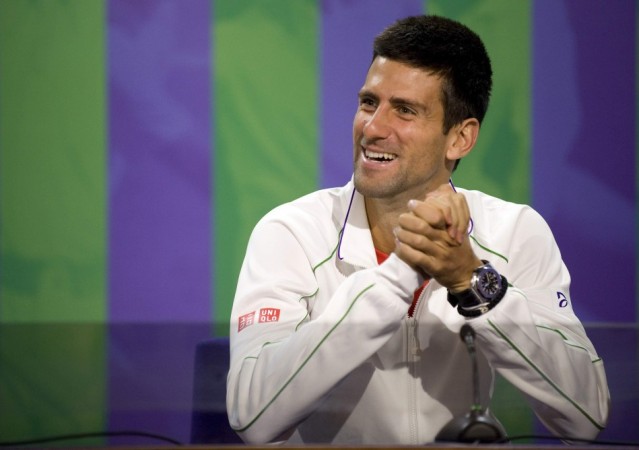 Novak Djokovic has withdrawn from the Madrid Open much to the disappointment of his fans in Spain, due to the right wrist injury that troubled him during the Monte Carlo Masters recently.
It was in the quarterfinals in Monaco while playing against Spaniard Guillermo Garcia-Lopez that his injury was aggravated, playing a major role in the loss against Roger Federer in the semifinals. After the tournament, Djokovic had said that the sudden shift from hard courts to clay might have been the cause, and that he will be able to avoid surgery on his wrist. The Serb has also said that he'll be available for Madrid but unfortunately, that is not to be.
"I am very sorry for the Madrid tournament and all the Spanish fans to have to pull out of the Mutua Madrid Open," Djokovic said. "I did everything possible in order to play in Madrid, which is one of the biggest events of the year, but unfortunately my right arm injury has flared up again.
"Now I will take some time to recover and heal my injury, hoping I will be ready for Rome. I look forward to returning to Madrid next year."
With Rome Masters starting on 11 May and Roland Garros starting 25 May, Djokovic will aim to rest his wrist as much as possible.
Djokovic has won six major championships and the only Grand Slam missing from his collection is the French Open title, where he has been a finalist in 2012 and semifinalist in 2013 - losing both times to eight-time champ Rafael Nadal.