One of the five Jet Airways passengers who was sent to a city hospital for treatment has reportedly demanded Rs 30 lakh in compensation, besides 100 upgrade vouchers, alleging lack of proper care by the airline.
The passenger has also allegedly threatened to "share" the video of the flight, whose cockpit crew "forgot" to turn on a switch that controls cabin air pressure early Thursday, resulting in at least 30 passengers suffering nose and ear bleeding.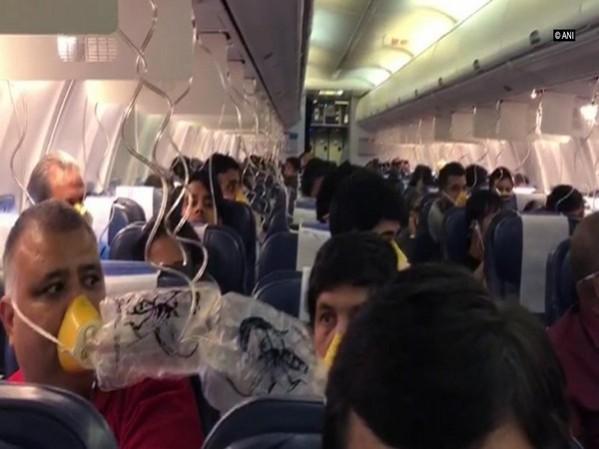 Under the law, airlines are liable to pay compensation in case a passenger gets injured while travelling with them.
"The passenger claimed that Jet Airways has not taken care of its customers and therefore he should be paid Rs 30 lakh in addition to 100 upgrade vouchers to enable him travel in a business class on an economy class ticket," a source said.
At least 30 passengers on a Jet Airways flight from Mumbai to Jaipur suffered nose and ear bleeding Thursday after the crew "forgot" to turn on a switch that controls cabin air pressure.
The cockpit crew of the flight, which had 171 people on board, have been de-rostered and the Aircraft Accident Investigation Bureau (AAIB) has been directed to probe the incident.
Serious incidents and accidents are referred to the AAIB for a detailed investigation.
The passenger, who is being treated in the city for nose bleeding, has also threatened with legal recourse over Thursday's incident, according to the sources.
"He claimed that the doctors have advised him not to fly for five days and sought hotel stay from us, which we have already provided to him. But he has sought escalation by way of compensation and upgrade in travel class," another source added.