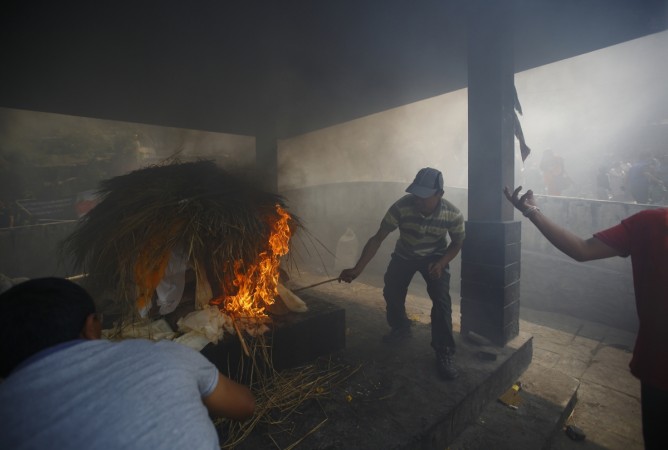 A six-year-old was made to inhale smoke from a burning body at the Thathaneri crematorium in Madurai last week as the villagers believe that it is an effective cure for dog bite.
As it turns out, dog-bite victims from the villages in and around Madurai travelling to the city to get treated by the 'smoke cure' is a usual practice in the area.
People, who are victims of dog bite, wait for long hours in the crematorium for a funeral procession so that they can inhale the smoke from the burning body, according to The New Indian Express.
Suresh, father of the six-year-old, was waiting along with several other people at the Thathaneri crematorium for a body to arrive.
"My son is taking treatment at the Government Hospital and has even taken injections. But since the village elders said he will be fully cured only if he inhales the smoke billowing from a body, I brought him here," Suresh pointed out.
Cremation worker Muthupandi, 54, made the victims inhale the smoke.
After the kid went through the ritual, Suresh said: "I saved my son's life."
According to R Balaji Nathan, professor of medicine at the Madurai Medical College, such practices are common in the region and are followed since a long time.
"There had been instances of dog bite victims visiting crematoriums only to be bitten by snakes and then coming to us for treatment for that," Nathan said.