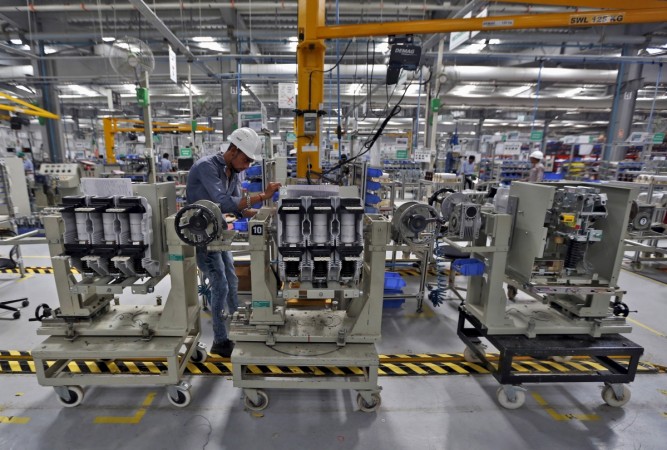 Lending to industry by banks in India witnessed a seven-year low in 2015-16, reported Mint. As a share of gross domestic product (GDP) it stood at 20.13 percent, just one percentage point higher than the last low of the 19.1 percent seen in 2008-09.
Large industry garnered a lion's share (82.2 percent) of the total loans provisioned to industry in the fiscal, while medium-scale and small and micro industries received 4.2 percent and 13.6 percent, respectively.
Amongst the large industry, the infrastructure sector alone received 35.3 percent of the total bank loans availed to industry in 2015-16. Another 15.2 percent of the lending went into the metals and metal products sectors. The Mint report noted that half the bank credits to industry went into the troubled infrastructure and metals sectors.
With regard to increase in investments to these sectors over a year, infrastructure reportedly saw a 55 percent increase, while iron and steel witnessed a 38 percent rise. Given the scale and rate of increase in investments to these sectors, the Mint report warned of lenders being trapped in huge debt if a turnaround wasn't demonstrated at the earliest.
Dwindling industrial lending meant the banks turned to issuing loans for personal credit. Personal loans, on the contrary, saw an eight-year high in 2015-16. As a percentage of GDP, personal credit provisioned this year was 10.26 percent. The daily added that personal lending has become the mainstay of banks' credit system for two years now, and accounting for more than two-fifths of the increase in non-food credit in 2015-16.
The Mint report noted that the move towards the personal loan segment might not necessarily mean trouble ahead, as over half of these loans are housing loans, which are safe channels of credit in the country.
According to data, agriculture and allied activities received loans equalling 6.51 percent of the GDP, while services received 11.36 percent.
| | | | |
| --- | --- | --- | --- |
| Scheduled Commercial Banks Non-Food Credit | 2015-16 | 2014-15 | 2008-09 |
| Agriculture and Allied Activities | 6.51% | 6.13% | 6.14% |
| Industry | 20.13% | 21.28% | 19.1% |
| Personal Loans | 10.26% | 9.34% | 10.19% |
| Services | 11.36% | 11.32% | 11.71% |
| Total | 48.26% | 48.07% | 47.14% |
As % to Gross Domestic Product