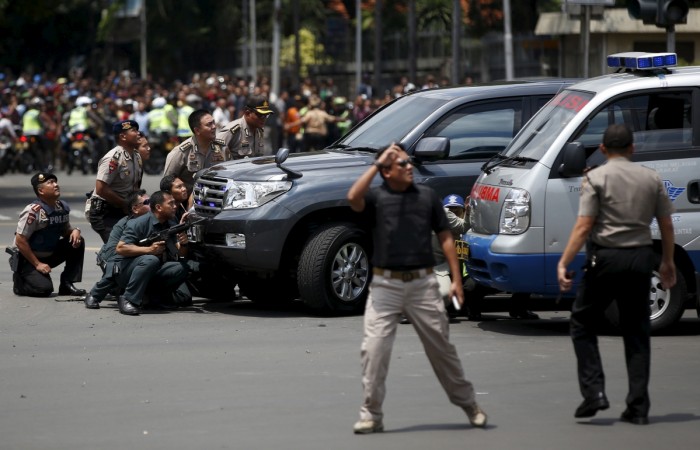 A suicide bomber reportedly attacked the police headquarters in the Indonesian city of Solo on Tuesday at around 7:30 a.m. local time, killing himself and injuring another police officer.
Indonesian President Joko Widodo, shortly after the attack, ordered the police to arrest those connected to the suicide bomber. President Widodo is from Solo and he is also a former mayor of the town.
"I have asked the police chief to chase down the network and uncover who is the suicide bomber... We hope for the people to remain calm in this last fasting day. No need to be scared," Widodo was quoted as saying by Reuters.
Although the bomber's identity has not been ascertained, intelligence chief Sutiyoso suspected that the attacker was an Islamic State group supporter, Reuters reported citing Metro TV.
The police said that the culprit carried out the attack at the police station grounds in Solo, which is considered the breeding ground of religious fundamentalism. A police officer suffered minor injuries while trying to stop him from entering the police headquarters.
ABC News quoted Chief of Central Java Police Major General Condro Kirono as saying that the authorities think the suicide bombing was carried out by militant networks that target police and other security forces.
"This was done by terrorism networks that continue to regenerate. Whether it is an old or new network will be revealed by the investigation," Kirono said.
TV footage showed some damage on the street and the suicide bomber's destroyed motorcycle.