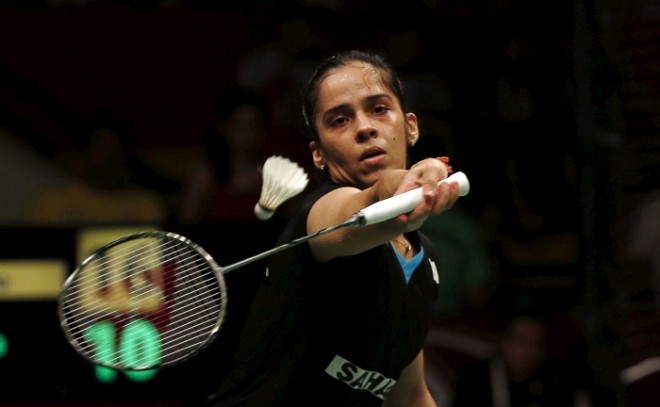 Saina Nehwal and Carolina Marin are two of the best female players in the badminton circuit, and the stars are set for a mammoth quarterfinals encounter on Friday. Both the players have looked good in the Indonesia Open so far, but this last eight clash will test the two to their limits.
The Spaniard has not dropped a single game in the competition, registering easy wins against Hera Desi and Akane Yamaguchi in her first two matches. Saina was not at her best in the first round, dropping a game, but eventually defeated Pai Yu Po. However, the former world number one looked in complete control of her match against Fitriani Fitriani in the second round, to setup a date with Marin.
There have been some interesting encounters between Saina and Marin in the past, with the Indian star enjoying a superior head-to-head record. Six meetings have taken shape between them, and Saina has won four, including a sensational win in the World Superseries Finals in Dubai last year.
However, Saina has not had a good 2016, leading to her drop in rankings as well. She is ranked world number eight currently. Saina has not been able to participate in many competitions this year due to injuries, and even played some of them through pain. But that is no longer a concern as she is fit and raring to go, ahead of the Rio Olympics.
Marin will surely test Saina's fitness levels, as the Spaniard is a brilliant defensive player, and opponents have to earn points against her. Not only does she possess a good defence, her offensive skills are impressive, including her decisive play at the net.
Marin can sometimes prove to be frustrating as she has the habit of shouting and screaming after earning major points, and can also get on the nerves of her opponents. However, Saina, after having met her a number of times, knows about that particular issue, and needs to play it cool.
Where to watch live
Saina Nehwal vs Fitriani Fitrianiis scheduled for 1:30p.m IST,but the timings of the match may change depending on earlier fixtures.
Indian viewers can watch Indonesia Open 2016 live in Star Sports 2 with live streaming on starsports.com.
#mce_temp_url#The live scores of the matches can also be found HERE.