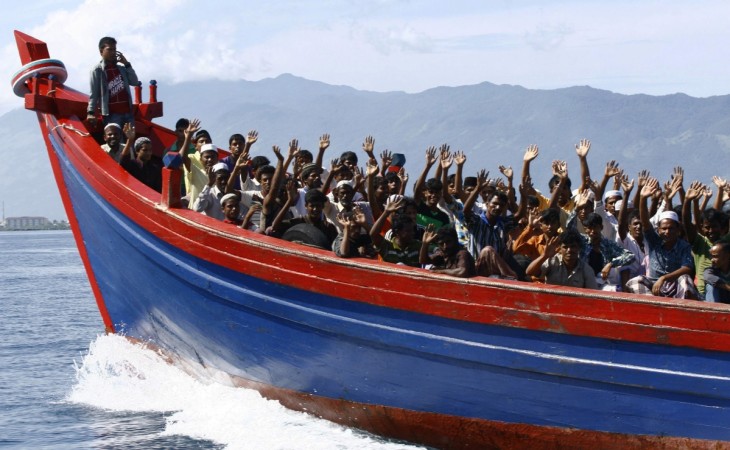 Indonesia on Tuesday sent out a boat carrying hundreds of Rohingya Muslims and Bangladeshi refugees who had landed in the country on Monday.
The destination of the boat is not known, though some reports suggest that the boat has been sent to Malaysia.
About 400 migrants had reached Indonesian shores off Aceh on Monday, while 600 others had arrived over the weekend.
The Indonesian navy said that they have provided the boat with fuel and towed it out of their waters.
"It was towed out of Indonesian territory," a navy official told AFP.
"We gave them fuel and asked them to proceed. We are not forcing them to go to Malaysia nor Australia. That is not our business. Our business is they don't enter Indonesia because Indonesia is not the destination."
Malaysia itself is dealing with the migrant issue, as 1,018 Bangladeshi and Rohingya refugees landed in the country in three boats on Monday.
It has detained the refugees.
Rohingya Muslims are amongst the most persecuted communities, and more than one lakh have fled from Myanmar, where they have faced persecution from the majority Buddhist community.
The migrant crisis, where hundreds of refugees risk their lives on overcrowded boats to reach other shores, has become a major international issue in recent months, after hundreds died in boat capsizes in the Mediterranean Sea.