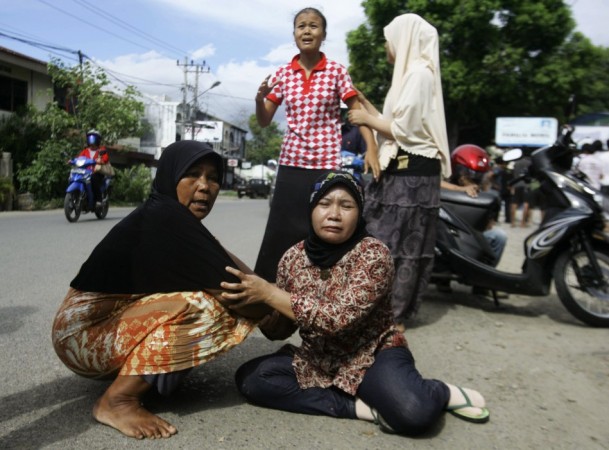 Hundreds of houses were reportedly damaged and several people injured as a powerful earthquake hit the eastern province of Indonesia in the wee hours on Friday.
At least 60 people were injured and more than 200 houses destroyed, according to Al Jazeera.
The US Geological Survey said that the epicentre of the earthquake measuring 6.6 on Richter scale struck off Indonesia's Irian Jaya at a depth of 24 km.
Irian Jaya comprises the western part of the island of Papua, which Indonesia shares with Papua New Guinea. The quake, which struck at 0.53 am on Friday (1553 GMT Thursday), was centred 28 km north of Sorong, a town in Indonesia's West Papua province, the US Geological Survey said on its website.
The panic-stricken residents fled their homes in Sorong. At least 60 people were injured, mostly with broken bones, Petrus Korisano from the local disaster mitigation agency in Sorong told the Associated Press.
Over 260 houses and buildings were damaged, the report noted. The impact of the earthquake was also felt in Manokwari city, located 315 km from the epicentre were emergency workers even evacuated hundreds of patients from a hospital. Several hotel guests and residents around the Raja Ampat Islands also rushed out on the streets in panic.
There was even a fear of tsunami initially. Officials, however, said in a statement later that the underwater quake had no potential to generate tsunami waves along the nearby coasts.
The world's largest archipelago, Indonesia is prone to earthquakes. In 2004, a massive earthquake near the shores of Aceh in Indonesia had triggered a tsunami that left 2.3 lakh people dead in about a dozen countries.