A prison riot and resulting fire by jail inmates of Tanjung Gusta prison in North Sumatra has claimed five lives and led to the escape of over hundreds of prisoners, including more than a dozen terror suspects.
The inmates, angered over power failure and consecutive water shortage in the overcrowded prison, setting ablaze the penitentiary on Thursday.
"We are still trying to determine the exact number of prisoners who broke out, though we managed to arrest 55 prisoners shortly after they escaped to Belawan," Cmdr. Gen. Sutarman, the chief of detectives of the National Police, told The Jakarta Globe.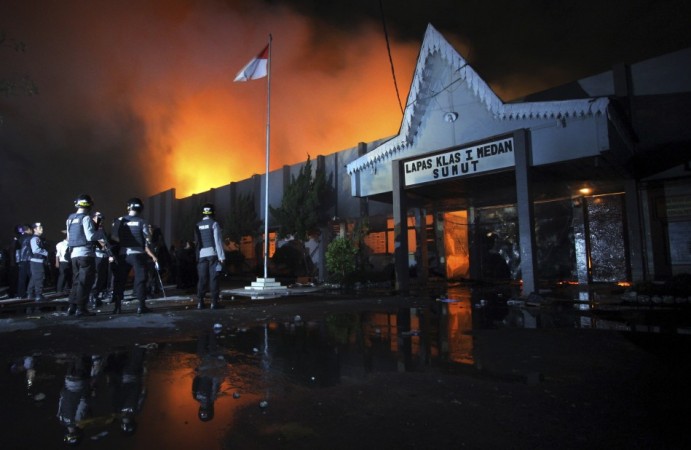 Regarding the deaths, it is reported that of the five killed, three are prisoners and he rest prison wardens.
An officer said, "We are still trying to relocate the victims, but conditions are still very chaotic."
According to local reports, several military and police personnel were put to task to capture the inmates who fled by taking advantage of the riots and fire. More than 200 convicts are reported to be missing.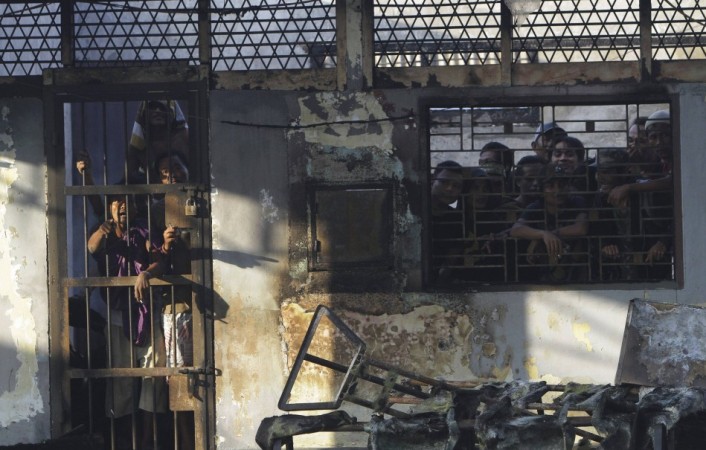 The Al Jazzera reported that situation in the prison was tense as around 500 prisoners continued their riots. Indonesian military was said to have entered the building in attempts to contain the violence.
Tanjung Gusta Prison directorate spokesman Akabr Haidi said "The situation is fully under control after soldiers managed to enter the prison without resistance," quoted Associate Press.
The overcrowded prison facility which housed 2,600 inmates against the original capacity of 1054 had 22 terrorists. The overcrowding and lack of proper facilities are said to be the major reasons behind the breakout and violence.