The islands of Bali and Vanuatu in Indonesia currently wear a deserted look after thousands of people fled these areas as two volcanoes have been rumbling and threatening to erupt. The highest level of alert has been sounded in these islands, with experts saying that the volcanoes may erupt anytime.
Thousands of residents in Bali have been moved to safer locations as authorities believe that Mount Agung could erupt anytime and same is the case with people in Ambae as the "increasingly active" Morano volcano could spew lava soon, reported CNN.
Agung, as well as Morana, are placed on the Pacific Ring of Fire, and these areas are infamous for the seismic activities.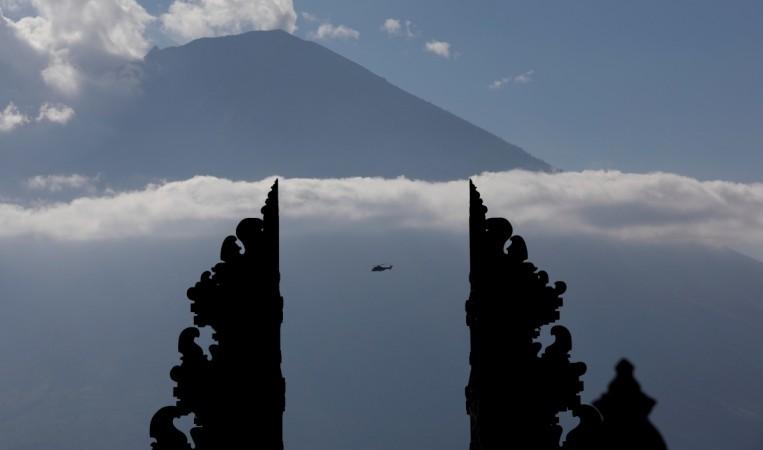 These islands are normally bustling with tourists especially during the diving season, but all activities have now quietened. "I'm not happy," ABC quoted 13-year-old Ni Made Febriana as saying. "It's not fun, there are no tourists ... they are afraid of earthquakes, and they have evacuated to some places with their friends."
Even though these islands may end up facing a severe crisis in case these volcanoes do erupt, the areas have sufficient supplies to hold up for a while. But farmers in the region are worried that the hot lava may burn down their lands and cattle, rendering them helpless.
"If my house is destroyed I don't know how to restart my life," Gusti Gege Astana said. "I don't know where my kids will sleep and all I can do now is pray."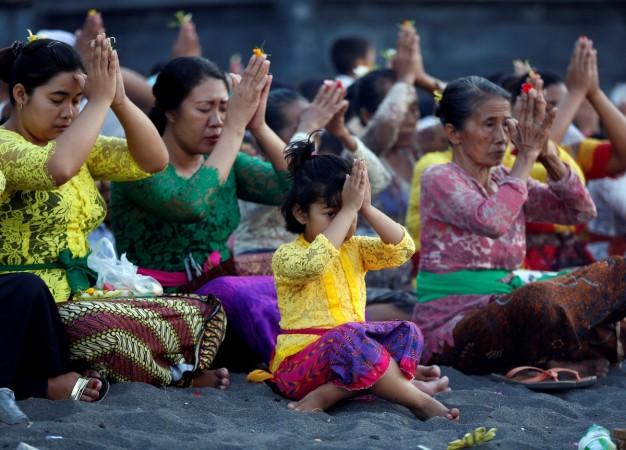 It has been reported that the mountain in Bali has been feeling about 1,000 tremors a day and residents have been preparing for the disaster for a while now. Amed beach, which is said to be close to the mountain, has been witnessing a decline in the number of tourists for almost two weeks now and business has been dwindling.
"In Amed, all tourists have gone home because they are afraid of the eruption, two weeks ago, all tourist started to go home," a café owner told ABC. "Businesses like the speedboats have been evacuated to a safer place ... the speedboats are very expensive, so we wanted to move it away from the ash.
"Besides, there are no guests here who want to cross to Gili [islands], that's the problem."
Meanwhile, this time the authorities seem to be better prepared for the situation. The last time Mount Agung erupted in 1963, there wasn't really an evacuation and rescue plan in place and over 1,700 people lost their lives.
Ngurah Rai International Airport is currently operating, but may be shut down in case the volcano erupts.
While everyone is aware that Bali and Vanuatu lie in the seismic zone, a priest in Indonesia has been blaming tourists for the impending volcano eruption. The local priest believes that the Mount Agung volcano has become active due to tourist having sex on the mountain. The spot is popular with them as it makes for a good hiking destination.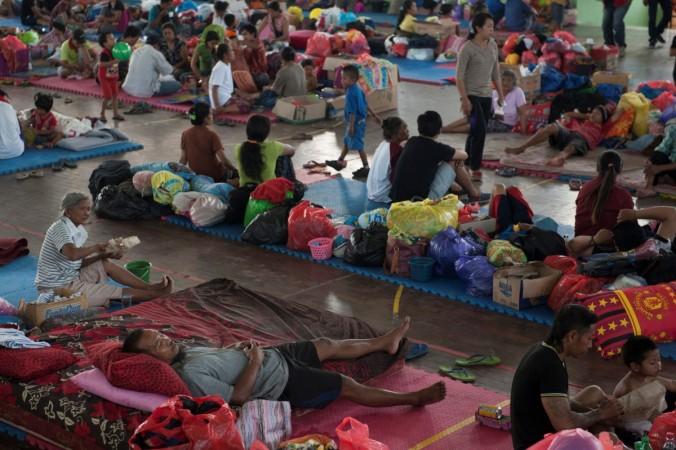 According to the priest, Mount Agung is angry about people having sex and menstruating on it. "The climbers did that," Fairfax media quoted him as saying.