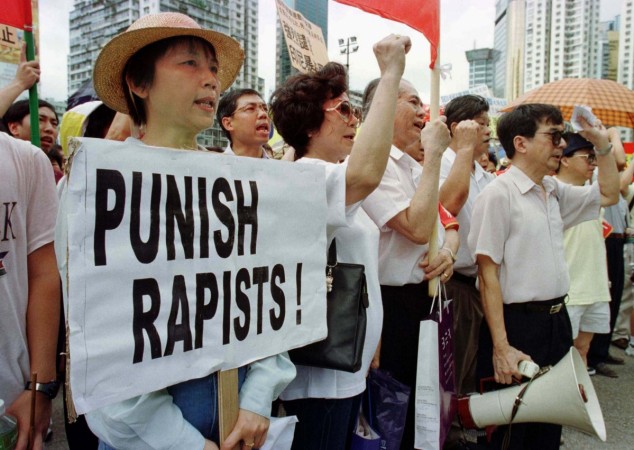 Indonesia has introduced tough punishments, including death penalty and chemical castration, for child rapists. The move comes after the brutal gang-rape and murder of a 14-year-old school girl, BBC reported.
The new rules, introduced by emergency presidential decree, also state that convicted paedophiles could also be forced to carry electronic monitoring devices with themselves post-release.
The new decree brings the punishments into immediate effect even though Parliament could overturn it later, the BBC report stated.
The Guardian quoted President Joko Widodo as saying: "This regulation is intended to overcome the crisis caused by sexual violence against children... Sexual crimes against children are extraordinary crimes, because they threaten the lives of children."
Earlier, the maximum sentence for rape, including minors, was 14 years in jail, the daily reported.
Widodo was reportedly propelled to act after the gang-rape and murder of a 14-year-old school girl in April, which led to a national debate on sexual violence and called for stricter punishment for child rapists. The incident gave rise to protests in the capital city of Jakarta.
The 14-year-old girl was on her way home from school when a group of drunken men and boys gang-raped her in the western island of Sumatra, according to the Guardian. Her body was found in the woods three days later, tied-up and naked. Seven teenagers were sent to jail in the case earlier this month.
The decree has drawn criticism from a number of leading rights activists, the BBC reported.
Mariana Aminudi from the National Commission on Violence against Women was quoted by BBC as saying: "The castration law is evidence that the government does not view sexual assaults as act of violence but merely as a matter of controlling sexual urges."
"Violence will not be stopped by violent punishments," Sandra Moniaga from the National Commission on Human Rights said.